Here's Why 2018 Is The Strongest Version of SketchUp Pro
With a whole host of new features, it's easy to see why SketchUp Pro 2018 is the strongest version of SketchUp.
With Advanced Attributes and IFC Import/Export, SketchUp is making sure that it stays part of the BIM eco-system. With .dwg import and a list of drawing tool improvements, LayOut has also been improved considerably.
From this year, Trimble will no longer be developing SketchUp Make but SketchUp Make 2017 will still be available on the SketchUp website and can be used for non-commercial purposes. 
The future of free 3D modelling is in-browser SketchUp. my.sketchup has now come out of the Beta version and has been converted to "SketchUp Free". To check it out click here.
Let's jump straight in and have a look at some of the most significant new features of SketchUp Pro 2018.
Generate Report Enhancements
Generate Report now aggregates component data so you can do things like configure reports to sum parts and quantities for schedules and cutlists, or create detailed estimates by adding up prices by layer.
Advanced Attributes can now be added to Components to make them more information rich. Add information like Price, Size, URL, Owner, Status & Type.
IFC Import/Export
Attributes assigned to the SketchUp components will be exported with the IFC model.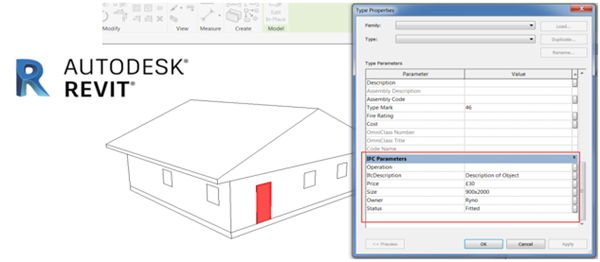 SketchUp have put a lot of effort into adding the long-awaited Section Plane Enhancements.
Named Sections - Sections can now be named. You can also view these in the Outliner.
Fast Sections - Sectioned geometry will not be processed, improving performance.
Filled Section Cuts - Select a solid fill colour via the Styles Tray.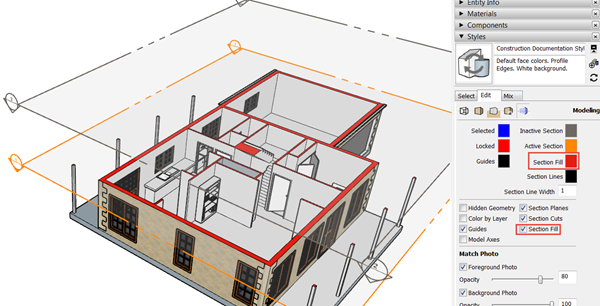 Draw Rectangles from the centre by pressing the Cntrl key.
Get fast measurements by hovering on edges and surfaces with the Tape Measure Tool.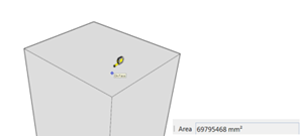 In LayOut 2018 you can find the new Scaled Drawing Tray.
Select 'Make Scaled Drawing' and start drawing to a pre-set scale.
Other useful features include:
"Hide the rest of the model"
Lock Viewports
Drawing Tool improvements
Dimension across viewports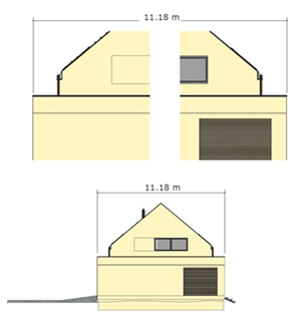 Dwg. Import
SketchUp Pro 2018 version allows you to import .dwg files directly into LayOut. Use already existing AutoCAD Titleblocks and other linework inside LayOut.
Attribute Labels
SketchUp's new advanced attributes are accessible via LayOut labels.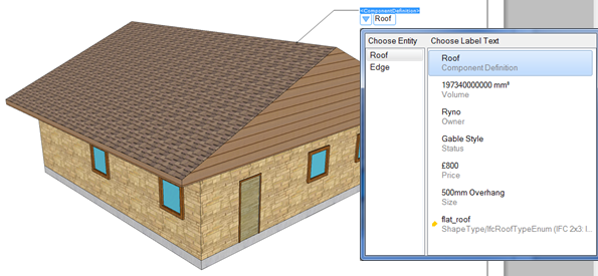 These are some of the most significant new features in SketchUp Pro 2018.
Learn more about SketchUp Pro here.