New Features of Enscape 2.7
Good news for Enscape fans as last month saw the release of version 2.7 for both Revit & SketchUp. In this quick blog I take a quick look at the best new features.
Orthographic Views
You can now create floor plans and cross-sections with ease, thanks to Enscape's addition of orthographic views. This new feature enables you to clearly communicate the scope, size, and intent of your design with a detailed floor plan. Plus, you can switch easily between flat perspectives to create floor plans or side view section cuts. Perfect for helping to present your project from different angles and at various design phases. With just one click, you can create a two-dimensional view out of your three-dimensional project, which means you'll no longer need to go back to your CAD program to create the clear, detailed 2D plans your clients, manufacturers or contractors need.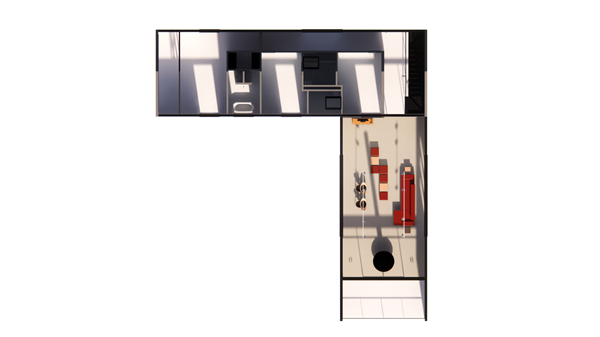 BIM Data
BIM data can now be viewed in Enscape, bringing important data directly to you. With BIM mode, you can quickly access information such as dimensions, material types, quantities, and even prices, all from within Enscape. There is no need to go back and forth between Enscape and your CAD program to find the information you need. It's all there in Enscape with BIM mode. Simply activate BIM mode (Shortcut B) and click on any element in the Enscape window to immediately display all available BIM data. You can also look for an element in our BIM mode menu and instantly see one or all instances of an object highlighted in your project so that you find it right away.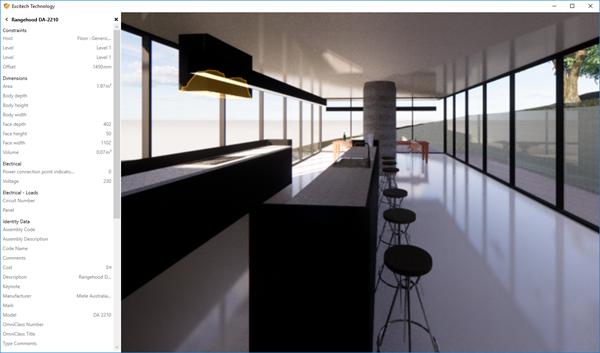 Lamps and Surrounding Buildings
Included in 2.7 you have over 250 new assets including accessories and furniture to help enrich your renderings. Two of the best categories with new added assets are lamps and buildings. With a large variety of lamps now available, you can choose from a range of realistic lighting options to suit your scenes. From small table lamps to larger floor lamps, you'll find a wider choice than ever before. And with our new collection of surrounding buildings, you can easily place your design into a pre-made urban environment, helping you to visualise your project as part of a small neighbourhood or a larger city in no time.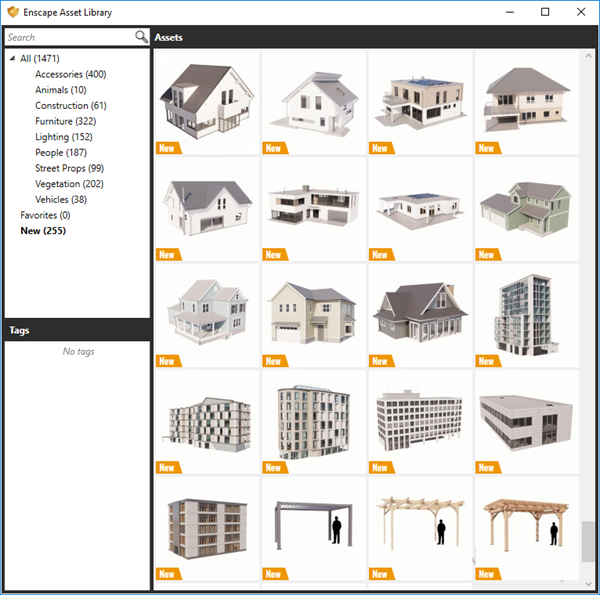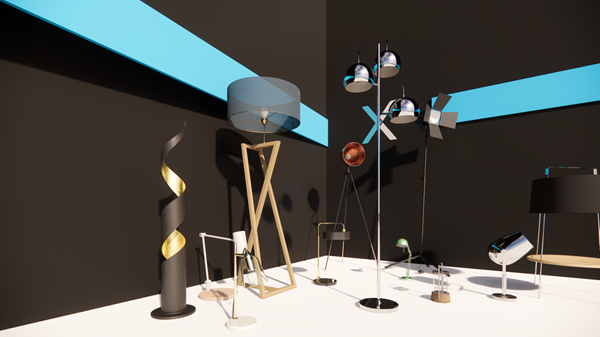 So, what else is new
Batch Rendering: This new feature allows you to render all views, all favourite views or a custom selection of views to images in a single action.
Reproducible Renderings: Reproduce renders based on your present settings, allowing you to easily create visuals with the same look and feel time after time.
If you need any further information on how Enscape can help you in your design projects, please call 0345 370 1444 or email info@symetri.co.uk.