Polarbröd designs and develops their own production premises with support of Symetri and Autodesk solutions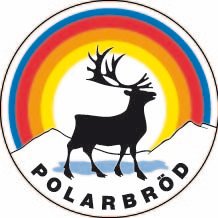 Swedens third largest bread producer develops their own production premises with support from Symetri and Autodesk solutions.
"Autodesk's solutions have helped us find a way of working that saves time in our own production and the workshop, giving us shorter lead times in both directions and a good overview of everything we work with. And if we've had hassle with the software, user questions or server crashes, we have always got the help we need straight away. With short waiting times and quick answers, we always get the right help that we need," 

explains Tomas Hedman, Designer at Polarbröd

NIS Limited is an engineering organisation providing bespoke, and pragmatic, design and manufacturing services to a range of clients across a broad range of markets. The services that NIS provides include aluminium welding, mechanical handling plant and equipment, nuclear glovebox containment, research and development test rigs, special purpose machines, automated assembly lines and cells, the integration, tooling and programming of robots, and fabrication.
Learn more