Autodesk Advanced Manufacturing Solutions
Autodesk advanced manufacturing software gives you the tools you need to make an impact on the world.

Together, we're MAKING the future
You need advanced manufacturing software that lets you make anything you want. Whatever you make, however you want to make it – Autodesk has the solution.
Autodesk advanced manufacturing software gives you the tools you need to make an impact on the world.
Learn how people are discovering amazing new ways to make their products:
What are the Advanced Manufacturing tools: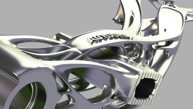 Generative design is a design exploration process. Allowing designers and engineers the ability to define input design goals into the generative design software, along with parameters such as performance or spatial requirements, materials, manufacturing methods, and cost constraints. The software explores all the possible permutations of a solution, quickly generating design alternatives. It tests and learns from each iteration what works and what doesn't.
Generative design can drastically reduce design and development times by allowing the designer and engineers to explore a multitude of design scenarios in a short space of time that would otherwise be impossible mainly due to cost and time.

Benefits
Improve Product Performance
Increase Product Innovation
Reduce product cost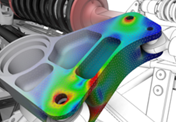 Simulation Solutions
In today's competitive market, engineers and designers constantly face new challenges within the industry, including reducing costs, decreasing weight and developing innovative product designs faster. As a consequence, companies are now looking to incorporate some form of digital prototyping to help reduce design-to-market lead times.
Today more and more companies are integrating easy to use simulation tools early on with the design process to help them design with more confidence and giving them the ability to answer what-if scenarios including.
Will my Design fail?
What happens if it's dropped?
How light can I make it?
How strong does it need to be?
And more….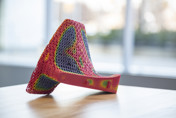 Subtractive Manufacturing
Subtractive manufacturing is a process by which 3D objects are constructed by continually cutting material away from a solid block of material. Subtractive manufacturing can be done by manually cutting the material but is most typically done with a CNC Machine.
Additive Manufacturing
Additive manufacturing, also known as 3D printing, is a process used to create a physical (or 3D) object by layering materials one by one based on a digital model. Unlike subtractive manufacturing that creates its final product by cutting away from a block of material, additive manufacture adds parts to form its final product.


Services to help you get the most from these tools.

We offer two types of training, classroom and virtual instructor led training.

Symetri's virtual training combines the benefits of group training together with the convenience of learning from your home or office.

See our range of Simulation and Generative Design Virtual courses or view a full range of all scheduled courses

Our consultancy services focus on supporting you to understand business-critical issues and develop a plan to improve the different design, engineering and business processes, reduce risks and increase quality. Our consultants will work with you to develop important strategic insight which, when acted upon, will start to deliver immediate productivity gains. We offer services including:
Bespoke Training​
Mentoring days
Workshops​
Pilot projects
Vault product data management software helps designers and engineers organize design data, manage documentation, and track revisions and other development processes.
Autodesk Smart Manufacturing - Top 6 Technologies