Symetri Spotlight
Introducing the Symetri Construction Team

The Construction Vision
In 2013, the UK government published the "Construction 2025 - Industrial Strategy: government and industry partnership" report which sets out its long-term vision for putting Britain at the forefront of global Construction.
2 of the key elements identified in this report as crucial to making this happen were:
People - an industry that is known for its talented and diverse workforces
Smart - an industry that is efficient and technologically advanced
8 years on from when the report was published, Construction output in the UK is more than £110 billion per annum and contributes 7% of GDP. It includes more than 280,000 businesses and accounts for 3 million jobs (10% of total UK employment)***.
In addition digital transformation is well underway, with the UK leading the world in it's adoption of BIM practices and the associated technology, mobile field management solutions now common place, laser scanning and the advent of the use of VR and AR in Construction.
Why Symetri Construction?
At Symetri, we've always focused on the Construction sector and helping our customers work smarter within this space, however we now felt it was time to establish a dedicated team to provide additional focus. This team has been set up with the sole aim of delivering technology solutions and services to increase the capability and capacity of all those involved in the construction process.
Real-world Expertise
Our team is built up of experts who come from the core industries they support; they share and understand the challenges of the Construction industry and have the passion to explore, assess and evaluate the many new and varied developments in products and processes taking place in our industry today. So, let's meet the faces behind the expertise...
---
Meet the Symetri Construction Team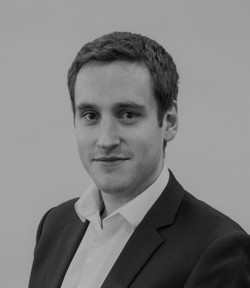 Richard Brayshaw - Construction Business Area Director 
Richard challenges all those involved in the construction process to work smarter. Working as a Business Area Director for the Symetri Construction team, he aims to deliver world class technology solutions and services which increase the capability and capacity of all those involved in construction.
I'm passionate about sport and travel and where possible, combining the two. My most recent adventures include snowboarding in the Alps, ultra-running through the Sahara and cycling to Paris.
---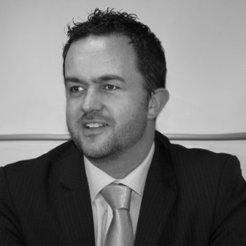 Darren I'Anson - Construction Strategic Account Consultant 
Darren has over 25 years' experience working within the Autodesk channel and in particular the Construction industry. Passion, energy and drive is at the heart of what he does to deliver true business and customer value. Keeping things simple and easy to understand whilst remaining truly agile is his philosophy.
Darren enjoys football, listening to podcasts and reading motivational business books.
---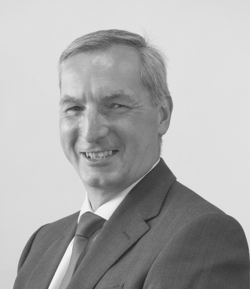 Steve Rouse - Construction Strategic Account Manager
With the belief that current construction processes squander large amounts of time, money, create unnecessary waste and carry too much risk, Steve is passionate about driving change for improvement throughout the whole construction process. Having worked with Autodesk solutions for 35 years' and dedicating the last 10 year's to construction, he has a wealth of experience in helping companies implement workflows, improve efficiencies, navigate risk and reduce exposure through the adoption of digital processes.
In my spare time I enjoy watching and playing (still) all sports with unfulfilled ambitions to take on a parachute jump and watch the Ashes at the MCG or the Gabba.
---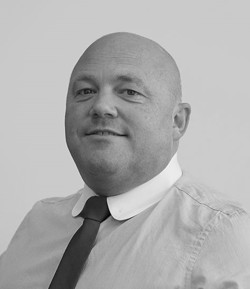 Steve Rudge - Construction Technical and Delivery Manager
Working in a multi-disciplined design and build environment for 24 years, Steve has vast knowledge of the problems that will be encountered on projects of all sizes, and provides suitable solutions. Steve's main expertise lies in the design, construction and management workflow of information and technology requirements to ensure a project meets the full requirements and data is reused through the delivery. Steve acts as the Project BIM manager and information manager for our clients and helps them de-risk and deliver the project to meet the full defined requirements.
In my spare time I enjoy travelling and relaxing with a beer or two whilst watching football. Coming from up North, I also enjoy the rugby league.
---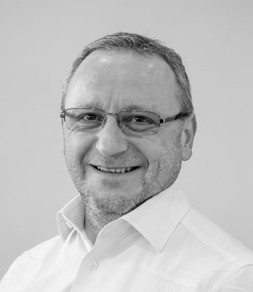 Johnathan Ward - Construction Consultant
From a background in both the Construction and Manufacturing industries, Johnathan has gained a detailed working knowledge of both the processes and workflow methodologies employed in achieving the optimum operational performance. 
Outside of work, I'm a fan of F1 and BTCC (British Touring Car Championships).
---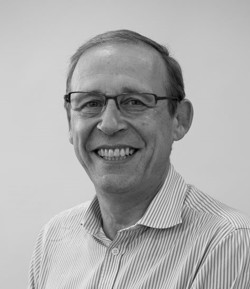 Nick Simpson - Construction Consultant
With over 42 years' experience in the industry, Nick's primary expertise is centred around MEP design, detailing, design management, on-site construction management and O&M handover. Other specialist skills include CAD, BIM, digital fabrication, office to field instrumentation, DFMA, lean and many emerging digital formats and data schemas. In addition he has previously managed a CAD team within a Civil Engineering consultancy, and set up a remote intelligent 3D modelling capability in the subcontinent. 
My main interests are music and walking. When I'm not working, you will find me creating new playlists and exploring areas I haven't yet visited.
---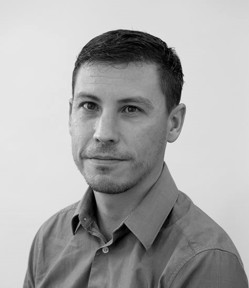 Rob Torres - Construction Consultant
An accomplished Mechanical Engineer, Rob has extensive experience across the full spectrum of MEP consulting and contracting. Having worked for one of the largest and most respected contractors and developers, he offers a rare blend of capability and insight; all of which was built up within a digital delivery environment. 
Outside of work I enjoy cycling and like to travel whenever I can.
---

Harry O'Neill - Construction Senior Account Manager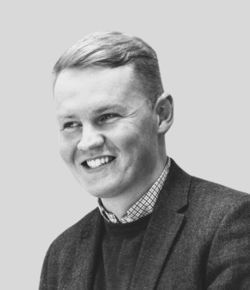 Harry joined in 2019 having worked in IT and Construction for a number of years previously. He has been part of some key projects throughout Europe, from BIM for Manufacturers to large-scale Data Centre rollouts and digital strategy overhaul.
Outside of work I love anything to do with sports (Especially where my beloved West Ham are involved!) and spending time with my family.
---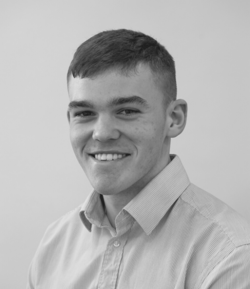 Tom Rudge - Digital Engineer
Whilst working onsite for several years, Tom gained his experience in Site Engineering and Management. He worked as a main contractor, guiding supply chain partners on day-to-day site delivery activities. It's this very background that Tom brings to the consultant delivery team, allowing Symetri's clients to benefit from his knowledge of new BIM processes and technology. To further increase his skill set, Tom is currently studying a MSc degree in BIM and Digital Built Environments to help bring more ideas to the construction division.
Tom has a passion that envisions the future of construction going digital and believes technology will play a large part of daily site activities not too far in the future.
I enjoy keeping myself physically fit and watching football.
---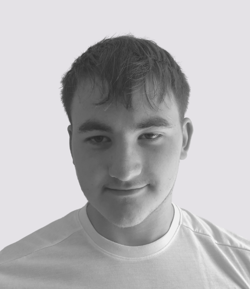 Callum Rudge - Construction Application Specialist
Callum is an Application Specialist within the Symetri construction team and is currently acting as a BIM coordinator over many schemes across the UK. He is also focusing on the new Autodesk Construction Cloud unified platform to support contractors on their digital journey. Callum is currently studying a level 3 in Construction technologies theory.
My interests are going to the gym, playing football and occasionally watching football games.
---

Amy Lee Demetriou - Sales Support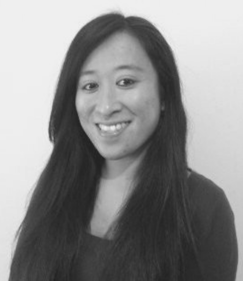 Amy has been working in Sales Support for almost 7.5 years maintaining the operational, day to day running of corporate and non-corporate accounts. She project manages the fulfilment of orders/services according to the clients strategy and plans.
I like a variety of sports. In my spare time you will find me spending time with my son or watching NFL and WWE.
---

Tracy Husbands - Sales Support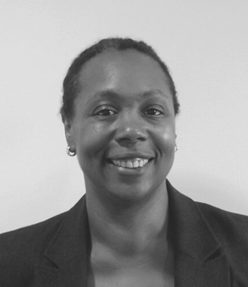 Tracy has been in the industry for 14 years, working in customer service and order processing. She also assists with the day to day running of both corporate and non-corporate customers eg support, order preparation and fulfilment. Her philosophy is to provide a service that exceeds expectations.
I'm hardly ever at home! I love to spend time with my daughter and family. I've just taken up roller skating and amazingly I'm still managing to stay upright. I'm also an amateur musician and play the double tenor steel pan.
---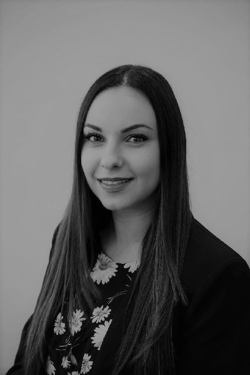 Nicole Breeden - Marketing Executive
Nicole first joined the business as a Marketing Assistant in 2017 after graduating from university with a degree in English Language & Communications with Journalism. Shortly after she became a Marketing Executive which now involves planning and executing campaigns for different businesses units within the company; one of them being Construction.
Outside of work, I enjoy all things food, fashion and makeup.
---
To learn more about Symetri Construction and how our team of experts can help you, get in touch with us or visit our webpage here. 
*https://www.designingbuildings.co.uk/wiki/Construction_2025
**https://www.bregroup.com/projects-reports/meeting-construction-2025-targets/
***https://www.designingbuildings.co.uk/wiki/UK_construction_industry#:~:text=Construction%20output%20in%20the%20UK,are%20three%20main%20sectors%20(ref.