Utilising Augmented Reality (AR) with the new Translators in Inventor 2023
Augmented Reality (AR) has been around for several years now and is quickly changing the way we think about displaying our designs. AR gives you the ability to bring virtual models created in your CAD environment and display them in the real world. This extra information can be used not only as a sales and marketing tool but also in every part of the design of the manufacturing process. It provides live feedback on how a model will sit and function in an environment; this improves quality control, spatial awareness and even maintenance or assembly procedures.    

With the improvements in technology, AR doesn't require expensive hardware to display these designs, as most smartphones and tablets now give you the option to display your models in the real world. Follow this link to find a list of supported devices: ARCore supported devices  |  Google Developers
So how does this link to the new Inventor release? Within Inventor 2023, Autodesk has added new translators to allow you to convert your 3D models to a usable file format within an AR application. These are the 'USDz' and 'GLB'/'GLTF' file formats. USDz is a file format created by Pixar and can be read by most AR programs; this is the preferred choice for Apple devices. This USDz file format contains relevant material/appearance data, so it will display how it is in Inventor. We recommend using Apple's own 'AR Viewer' application that can be downloaded from the app store. The GLB/GLTF format is maintained by Khronos and allows you to export scenes and animations, also preserving Inventor's appearance data. GLB is a single output file, whereas GLTF contains separate files and allows for further editing downstream. These formats are aimed at Android users, and models can be viewed in Google's 'Scene Viewer'.
To create either file type, you need to follow the standard procedure of exporting a file. File > Export > CAD Format > and choose 'USDz' or 'GLB'/'GLTF' from the drop-down. You will then need to send and save the new file to your device. These file types are also relatively compact, so you are not dealing with huge file sizes during export.
You can then import the model to the application using the built-in tools. Once inserted, move, scale, and rotate it into position. You can then take videos and screenshots of the model in place to save and document. This example shows the USDz Format.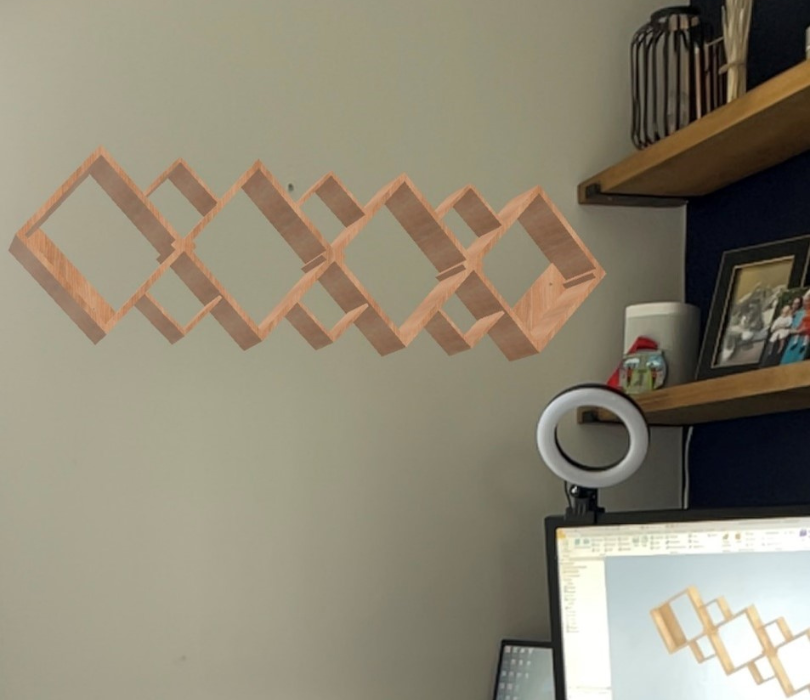 This new function in Inventor 2023 will help users articulate their designs and produce visuals in different ways. If you are interested in learning more about Inventor 2023 or how you can upgrade to this latest release, please get in touch with us here at Symetri.
Contact us
By completing the form below, or via email or telephone,