How global engineering consultancy, Buro Happold, planned to maximise business and operational value from BIM 360.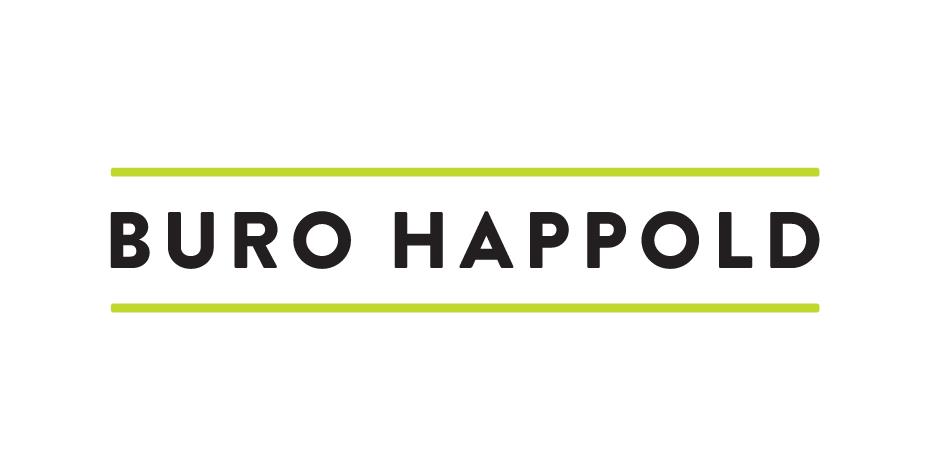 Symetri services provided:
BIM 360 adoption: Consultancy
Meet Buro Happold
Buro Happold is an international engineering consultancy operating in 26 locations worldwide – in China, Denmark, Germany, India, Poland, Saudi Arabia, United Arab Emirates, the UK, and the USA – with 54 partners and almost 2,000 employees.
The company's vast network of engineering consultants, advisors and specialists brings to bear cutting-edge integrated thinking, best practice, and strident creativity to make every project vision viable; buildings, neighbourhoods, or entire cities.
Delivering elegant and sustainable solutions for buildings and cities, Buro Happold has worked on many iconic projects; these include the Millennium Dome, the High Line Park in New York, and the 2012 Olympic Park and its subsequent urban regeneration into the Queen Elizabeth Olympic Park. For over 40 years, on some of the world's most complex projects, Buro Happold has continued to enhance its reputation for delivering world-class, creative, value-led engineering solutions.
Examples of Buro Happold's more complex challenges:
The Museum of the Future, Dubai, UAE
The Buro Happold solution comprised a complex diagrid framework directly aligned to a torus shape and capable of supporting the 890 stainless steel and glass fibre reinforced polymer (GFRP) panels that form the intricate silvery facade.
Louvre Abu Dhabi, UAE: Dome
For this ten-year project, Buro Happold worked with the Pritzker Prize award-winning architect, Jean Nouvel, and his team, in Paris and Abu Dhabi. The complexity of engineering the unique 'rain of light' was monumental. Buro Happold tracked the path of the desert sun over the museum site for 365 days to understand the characteristics and exact angles of light. The ever-changing dappled effect of light under the dome of Louvre Abu Dhabi is dazzling and never fails to inspire a sense of awe.
The Challenge: Understanding the impact of a step-change software platform – on business, workflows, outcomes, and global collaboration.
The acceleration of inspiration
Complex geometry challenges tend to be the defining characteristics of any project Buro Happold works on. The often-magnificent structures that arise, many seemingly impossible, are unique statements of what construction engineering at its most innovative can achieve.
When engineers are immersed in exploring creative solutions that have never been seen before, the last thing they need is to get side-tracked
by technology that can't support the dynamic pace of their thinking,
and the rapid logic of finding the next step in a structure
as it evolves on the screen in front of them.
Collaboration is essential in bringing the most appropriate people and skills into a collective effort. BIM 360 provides the capabilities to do this. The BIM 360 adoption project at Buro Happold has been handled with pragmatism, deliberation, and painstaking attention to detail.
When the company makes any decision around software tools and platforms – that will impact the workflows and practices of potentially up to 2,000 highly demanding and focussed individuals – every aspect of it needs to be analysed and assessed, for example:
Will it produce a worthwhile return on investment?
What efficiencies will it enable to workflows?
Can it facilitate use of a common data environment?
Does it make team collaboration smoother/easier?

Proceed with confidence, around the world
Far from being new to BIM 360, Buro Happold were pioneers in using it, starting with their US office in 2014. Michael Bartyzel, Global BIM Lead at Buro Happold, explains that adoption of BIM 360 was at this stage a factor of project parameters established by clients:
"This decision was taken from a tactical perspective, primarily because a certain number of our US clients had specified that BIM 360 be used on their projects. Adoption in the US was therefore expedient, enabling us to fulfil client requirements. As we experienced it in action we decided to investigate further.
We wanted to look at the business case and understand what sort of transformation to working practices we could achieve through more widespread adoption, notably in the UK as well as being able to share work on projects between continents, with our offices in India, Poland, and Hong Kong.
We set up a BIM 360 team to look at all the benefits we could gain. We had to be sure we could proceed with the confidence that BIM 360 would favourably impact the value that Buro Happold brings to the often extremely high-profile projects in which we are fortunate enough to be invited to participate. Symetri were instrumental in sensitising our business cases, showing us what to look at, what to expect, and, ultimately, guiding us in implementing the solution."
The Solution: A positive cultural shift
Buro Happold has been working with Symetri for 15 years. In this time, Symetri has helped guide the company on its software and digitisation journey; deployment of all the company's Autodesk technologies and other file sharing and collaboration solutions such as Talon RemoteFAST, the training associated with them, and technical support.
"Symetri are both advisors and enablers," says Michael. "During our BIM 360 evaluation phase, their experience and input held considerable sway with our senior team, since they have always helped take us in the right direction."
Michael and his team put together business cases in a number of areas covering topics such as IT, training, processes, permissions systems and, most importantly, the estimated return on investment. Michael says that the overwhelming driving force in favour of adoption of BIM 360 was that it has all the information a team may need in one place. This covers drawings, models, clash detection, and services coordination. Mark-up can be made and shared in a live environment, comments can be added, progress is simply faster.
The Outcome: A fivefold return on investment
Buro Happold found that an immediate benefit of deploying BIM 360 was shorter opening times for models. "Models that had previously taken fifty minutes to open could suddenly be opened in six minutes," explains Michael. "This became an invaluable capability as home working has become one of the 'new norms' necessitated by COVID-19. A saving of around 45 minutes per user adds up to thousands of pounds saved every month. Our calculations indicate a minimum of a fivefold return on investment".
Buro Happold is gradually migrating all new projects across to BIM 360
Company-wide adoption was enthusiastic. So much so that the initial number of licenses the practice had anticipated obtaining prior to its free trial of the software during Autodesk's Extended Access Programme, was hugely increased to cover the major proportion of staff involved in projects to which BIM 360 was pertinent.
As to the question of smoother/easier team collaboration with BIM 360, Michael's enthusiasm reflects Buro Happold's initial evaluations: "By sharing models and drawings in the cloud we can make instant comparisons between versions and we can take immediate action. This is a huge departure from traditional practices of printing drawings and physically marking up and laboriously trying to discern changes between versions. The workflow efficiencies have been significant," says Michael.
Buro Happold continues to evolve the use of a common data environment and acknowledges that BIM 360, serving as a single source of information for models, for any given project or asset, will be a catalyst in enabling this evolution.
"We're very grateful to Symetri for the detailed information and analyses they provided in helping us make this decision," says Michael. "It impacts the way we work at Buro Happold right at the very core. In that regard it has been a step-change for us. We knew it would be but our best expectations have been confirmed by a process of rigorous evaluation which, in itself, has benefitted by the professionalism of the Symetri team."
Contact us
Alternatively call: 0345 370 1444


Streamlined synchronisation and real-time presentation
Learn more