Webinar | Civil 3D and Revit with Collaborate Pro Workflows
Join Senior Consultant, Bettool Jabur on Thursday, 29th April were she will demonstrate the use of Collaborate Pro for Civil 3D and Revit whilst establishing the workflows between each of the software.

Shared Coordinate systems, different software and different skill sets can sometimes leave a wider team of designers and engineers feeling disjointed. Collaborate Pro looks at centralising data and maximising collaboration and communication between different internal and external teams.
Webinar Agenda:
Introduction
What is Collaborate Pro?
Civil 3D workflow with Collaborate Pro in a shared environment
Revit Workflow with Collaborate Pro
Civil 3D Teams, publishing and consuming documents
How can Symetri assist you in making the right decision?
Summary
Event Details:
Date: Thursday, 29th April 2021
Time: 11:30 am - 12:30 pm
Presenters: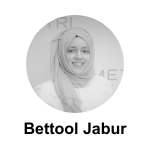 Bettool is a Chartered Architectural Technologist and a Senior Consultant at Symetri. She has been in the Architectural Technology industry for 10 years, working on a range of projects, from elaborate sports arena, educational establishments, through to large and small scale residential projects. Her knowledge and expertise of being a BIM Manager has led to her passion for improving the way we produce work and collaborate within the AEC industry and it has led to her drive in becoming an Autodesk Certified Instructor and an expert user in Autodesk Revit, BIM 360 & Naviate Architecture.
Bettool conducts knowledge gap analysis for companies and provides consulting, mentoring and training to clients, using tools such as Revit and BIM 360 to enable them to design, coordinate, collaborate, manage and make the most from their BIM data.