Are you getting the most out of your Autodesk software whilst working remotely?
Here's why you might want to consider keeping your desktop CAD workstation and your laptop...

How we adjusted to remote working
It has been a challenging year to say the least. Covid-19 has made us question the way we work and adapt. For most of us, the only way to continue operations was to send everyone home at the start of the pandemic with the equipment available to them in the office, which most likely consisted of laptops (and a monitor if you were lucky!).
But what happened to those that just recently purchased new desktop CAD workstations prior to the pandemic, or those that needed extra processing and graphics rendering power in order to work? For these people, it wasn't as simple as picking up your laptop and going home. Some had to lug their big workstations home to continue working, or even purchase new mobile CAD workstations that could handle their demanding workloads, whilst their desktop workstations sat in the office collecting dust. This still might even be the case today for most companies.
Don't get me wrong, mobile CAD workstations are great. With the constant advances in technology, they can house more processing and graphics rendering power than ever. However, there is still a limit on what can fit in a laptop chassis compared to desktop workstations, so are you really getting the most out of your CAD software with a laptop?
The future of the desktop CAD workstation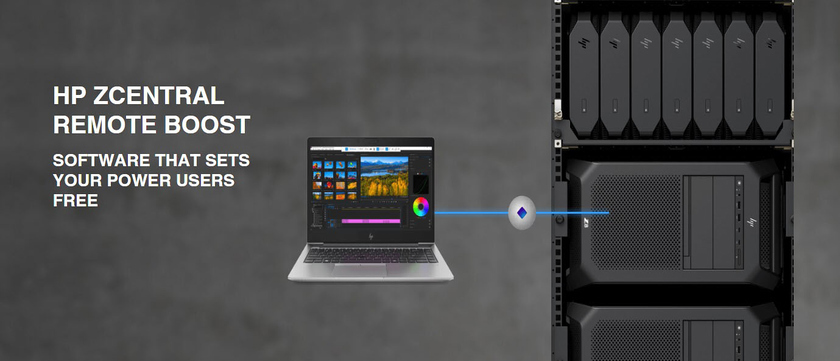 The good news for those businesses that have CAD workstations sitting at the office whilst everyone is still at home is that HP have created a solution called ZCentral Remote Boost.
The new and improved version of their Remote Graphics Software, HP ZCentral Remote Boost can be installed on any brand of CAD workstation allowing the user to have the freedom to connect to the workstation from almost any end-point device. Whether that's a powerful mobile CAD workstation that you had to purchase quickly in order to work from home, or a slim, light laptop that you had spare at the office or at home, this technology allows you to remotely access your desktop CAD workstation and the Autodesk software it was specifically designed for from a lower specified device.
Access the full potential of your Autodesk Software
The AEC Collection is a comprehensive set of software and services designed to be used with powerful BIM and CAD workflows, and the PD&M Collection is a solution that includes powerful and flexible 3D modelling capabilities to enable innovative product development, so your physical location and hardware shouldn't hinder you. HP ZCentral Remote Boost allows users to remotely access their workstation and Autodesk's software's full potential by delivering fast responsiveness and image quality, even with heavy visualisation workloads. 
ZCentral Remote Boost also allows multiple users to collaborate on projects. Remote collaboration technology allows global teams to work together in real time on 3D models. Other users can join the session, take control of the mouse, and interact and design together just as they would in an office environment bringing different departments and industries together from the comfort of their own homes.
It also includes Dynamic Resizing, 4K & Multi-Display Support, Touch Gestures, Remote USB and Graphics Hardware Acceleration. The Graphics Hardware Acceleration allows optimal performance even with low network bandwidth. With Advanced Video Compression (AVC) the pixels being sent over the network are compressed to improve frame rates, bringing you the experience you would normally have in the office at home.
What about my project data?
Another worry which arose as a result of the pandemic and users working remotely is security, but HP have that covered too. ZCentral Remote Boost encrypts all information sent over the network as standard, transferring pixels only, meaning users data remains on the workstation being remotely accessed.
How do I get started?
If you currently have a HP CAD workstation, you can instantly start getting more from your Autodesk software as the ZCentral Remote Boost technology is already available to you free of charge. If you do not have a HP device, you can still purchase a licence for Remote Boost which could become a more cost effective alternative than buying a laptop with all the bells and whistles to try and match the power of a desktop CAD workstation; which you might even already have sitting at the office.
Adding to that, the receiver application is free meaning you'll only need the one licence for the CAD workstation you are remoting onto so all your users need to do is download, install, and begin working. This also avoids the need for every employee to have a dedicated desk within the office and allows you to begin the journey to a hybrid office culture. 
Take a look at some of the CAD workstations we have available to help you achieve this:
HP Z2 Mini CAD Workstation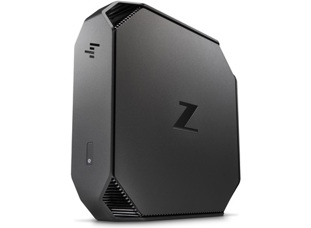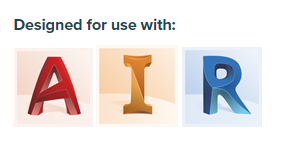 HP Z2 Tower CAD Workstation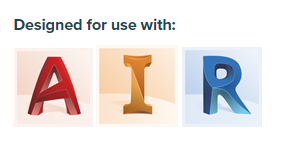 ---
If you would like more information on how to get the most out of your Autodesk software with desktop CAD workstations or ZCentral Remote Boost, please reach out to us to discuss your options.
Contact us
Alternatively call: 0345 370 1444