Fleet service management vs. preventive maintenance

Digital transformation in the manufacturing industry is challenging companies to deploy solutions to manage products and monitor their operational performance so that it's possible to offer customers the right services, at the right time.
Traditionally, solutions like PLM (Product Lifecycle Management) are used to store the unique physical product information. In most cases, PLM solution is not digitally connected to the machine or product itself and this means that there is no link to the product when it's taken into use.  When time goes on, the physical product will undergo maintenance work and most likely some changes will occur in this phase. Unfortunately, there are limited possibilities to update the changes back to the PLM system to keep the product data always up-to-date.
In the early adaptations of Industrial IoT, products were connected to internet and an additional application was used to remotely monitor the performance of the product. This type of technology gives us access to the product and its data, but we have more possibilities than just remotely monitor the machine or product.
What if you could combine selected data from the physical product
into a more structured product information?

This would really give your company the power and the opportunity to innovate new support offerings to your customers!
In Fleet management we typically deal with machines or vehicles and are interested in the maintenance operation and resources required to perform any service. Having information available at a central location, coordination of effective use of resources becomes possible. We basically use a maintenance calendar and resources assigned to it. However, it has been discovered that information about the needed spare part, tool or competence needs to clear before the maintenance visit takes place. Assumption that the competence, tools and spare parts are always available at the maintenance visit is not realistic, so very often it is needed to go back for another visit with proper tools and competence. Time and money is wasted, and it takes longer to service your customers. Thus, calendar-based maintenance might not always give the best results.
What if you would be able to receive maintenance requests, recommendations and spare part suggestions from the machine or product itself?
Knowing the actual need of the maintenance visit directly from the machine or product, the coordination of proper resources and time becomes possible and you can plan efficient preventive maintenance operations. With preventive maintenance, in many cases, unnecessary maintenance visits can be avoided. This will result in big time and resource savings and better customer service.
To learn more about Preventive Maintenance, please contact: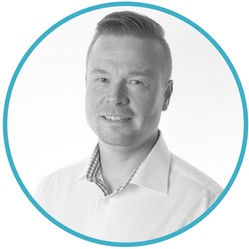 Juha Kanto
juha.kanto@symetri.com
+358 40 560 6634
LinkedIn