How to create a plywood pine Christmas tree with the Product, Design and Manufacturing Collection
Thinking about this workflow, I decided to create a cut-out plywood pine tree for the festive season.
Firsty I drew half of the tree in AutoCAD, making sure all the lines were closed, using polylines and the Spline Fit and Spline CV tools.This made it suitable to be exported to a CNC file for laser or router cutting on a sheet panel.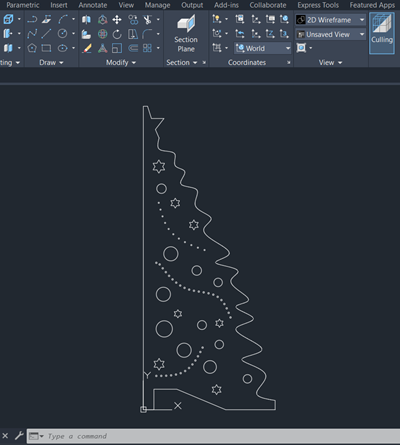 I then imported this drawing as a sketch in Inventor which allowed me to create am accurate 3D extrusions and chamfer to my plywood pine Christmas tree.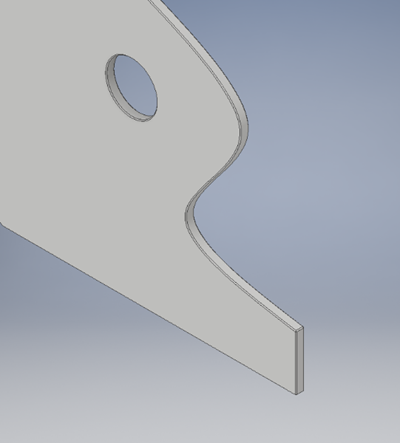 Whilst in Inventor, I thought that as my Christmas tree is a pine tree, I'd need a good pine woodgrain material for the Inventor render. To achieve this, I created a knotted pine texture and added it to my library of Inventor materials.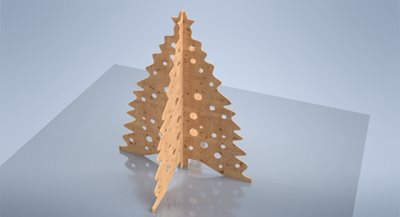 I then exported the Inventor part file to 3ds Max as a Body Object as this keeps the fine detail of the spline curves and the chamfers.
Bringing my plywood pine tree into 3ds Max then gave me all the tools to enhance the render and the texture of my Christmas tree, and also add a few more objects to compliment it.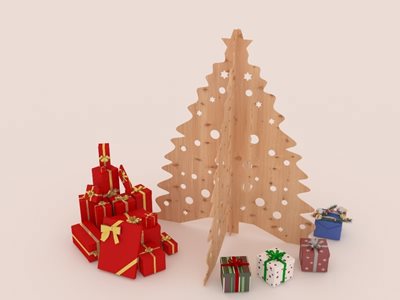 My knotty plywood pine Christmas tree can then easily be taken down and flat packed for next year! Merry Christmas and all the very best for the new year.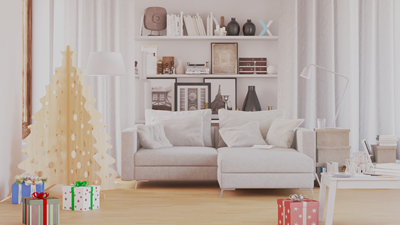 For more information on the software available in Autodesk's Product, Design and Manufacturing Collection, please call 0345 370 1444 or email info@symetri.co.uk.