Introducing Symetri's Advanced Manufacturing Team

Many organisations are using Advanced Manufacturing technologies to improve their products and processes.  These innovative methods are helping companies across all manufacturing industries to improve their competitive advantage by offering better designed products, reducing manufacturing times and increasing quality.
At Symetri, we offer a range of Computer Aided Manufacturing (CAD/CAM) solutions to support our customers from design to manufacture.  We offer advice and practical help to enhance their design and manufacturing output, look at ways to reduce human error and cut time spent on repetitive and manual tasks. To complement our solutions, we provide training and consultancy services to optimise our customers' capabilities, looking at the full spectrum from initial design to data and process management.
Why talk to Symetri about your manufacturing needs?
Symetri has been operating in the product design, manufacturing, and data and process management space for over 30 years. Over that time, we have gained a wealth of knowledge and experience. We understand the importance of new technologies and what these can mean to companies looking to gain a competitive edge or improve productivity etc. At Symetri, we have a dedicated Advanced Manufacturing team to support our customer's needs.
Real-World Expertise
Our team is built up of experts who come from the core industries they support; they share and understand industry challenges and have a passion for exploring, assessing and evaluating the many new and varied developments in engineering software solutions and processes in our industry today. So, let's meet the faces behind the expertise...
---
Meet Symetri's Advanced Manufacturing Team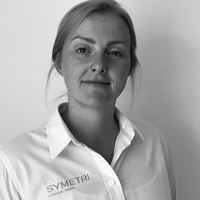 Cheryl Sneddon - Advanced Manufacturing Team Lead
For the last seven years, Cheryl has been part of the manufacturing team at Symetri and now heads up the Advanced Manufacturing team. Cheryl started her career as a designer within the Oil and Gas Industry after studying at college and university, focusing on Computer Aided Design and Mechanical Engineering. Cheryl brings her focus, knowledge and confidence to the team, challenging Symetri customers to stay ahead of the game. Currently, Cheryl's main focus is to supply Symetri customers with CAD/CAM/CAE and data management advice and solutions that help them standardise and introduce future thinking and processes into their manufacturing world. 
"I love to spend time relaxing in nature with my dogs, meditating and practicing yoga."
---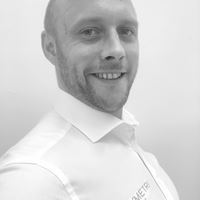 James Lodge - Advanced Manufacturing - Applications Consultant
James has been with Symetri for six years, starting his career here as an AutoCAD and Inventor Trainer and Support Engineer. He has over 20 years of engineering experience and is currently focusing his machining and production knowledge within the Advanced Manufacturing Team at Symetri, James specialisations are Autodesk PowerMill and Fusion 360 CAM.
"I'm very much a people person and thrive when training a wide variety of delegates with different backgrounds and knowledge. My approach to life is 'a problem shared is a problem halved'."
---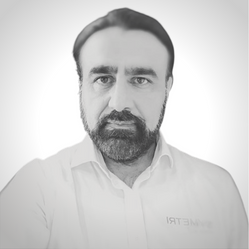 Wasim Younis – Simulation Manager
Wasim is an Autodesk simulation solutions manager with more than 30 years of experience in manufacturing, including at Rolls Royce and British Aerospace. He has been involved with Autodesk simulation software since it was first introduced and is well-known worldwide throughout the Autodesk simulation community. Wasim has authored the "Up and Running with Autodesk Inventor Professional and Inventor Nastran" books and runs a dedicated forum for this topic on LinkedIn.
"In my spare time, I enjoy walking and spending time with family."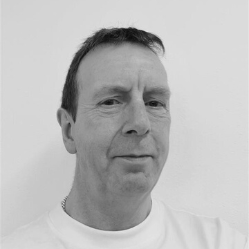 Robert Mitchell – CAM Machining Specialist
Robert joined Symetri in 2020 after working within the manufacturing sector for over 40 years. Starting as an apprentice on manual machines, Robert progressed to setting and operating CNC machines and later learned about CAD/CAM. He has spent the last 20 years utilising CAD/CAM software to design and machine injection moulds and manufacture parts for the heat exchanger industry. This experience has given Robert valuable insight into selecting the best machining strategies to enable the machine operator to be in control of the manufacture of that project.
---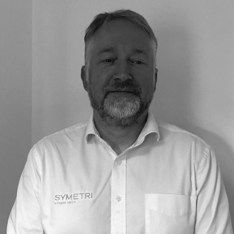 Neil Adcock – Business Area Director MFG - Symetri UK
Neil trained initially as a product designer but moved into computer aided engineering, specifically CAM, for plastic injection moulding and press tooling. Working for toolmakers and spending nearly 20 years with the UK's leading CAM software supplier. Neil has been with Symetri for 15 years and adds a lot of diverse industry experience to the team. Now in a management role but still directly helps customers solve challenges.
" When I get spare time, I enjoy mountain biking and hill walking and spending time with the family."
If you would like to discuss how you can improve your existing or specify your future Design or Manufacturing challenges, please get in touch with Symetri.
Contact us
By completing the form below, or via email or telephone.