As part of an active subscription or maintenance plan for most Autodesk products, access to the new version and updates is a core benefit afforded to customers. This has been a staple of the Autodesk offering for many years and with each update or new version, I am presented with a host of questions and requests for guidance on how to access the new versions, when to deploy, will my hardware be able to cope and many more
A quick overview of the need to know and good to know points are below.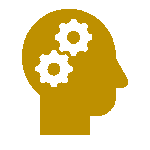 When and how do I get the update? 
Customers will generally receive the updates when they are released, however, this may be delayed to ensure a positive experience for all customers. Updates can be offered to batches of customers at a time, so there is no need to worry if it is not available on day one. This process can take up to a few weeks, but this may not be a bad thing – more on that in a moment. Anyone with concerns about their entitlements not being fulfilled should contact our Customer Services Team.
Customers will be informed about an update in several ways. Whether it is via a direct email, notification on the Autodesk Desktop App, noticing it in the Autodesk account or through proactive searching, one way or another, you will know. Accessing the update is simple. Log on to your Autodesk account, select the product and download the latest version or update. If a serial number is required, this is found alongside the download link with the other product information. Multi-user customers will also need to update their licence file, but I will talk explicitly about that in a moment.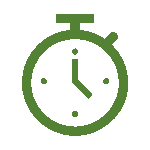 Should I install updates immediately or wait?
Individual company policies aside, there is no harm in grabbing the new version straight away. Have a look and explore all the new features. My personal advice is to refrain from installing an update or enhancement on day one or to start using a new version on live projects immediately. A great deal of quality assurance and testing goes into the products before release, but only under the strain of mass and creative use can some cracks begin to show. This could result in a minor annoyance or a slow down in productivity, either way, I feel it is best to wait until at least the first patch (.1) is released. 
Consideration must also be made for the new system requirements – will your workstation even run the application? This goes beyond just having a powerful machine. Ensuring the components are optimised for your key software will ensure a productive and happy work environment. If you are unsure, seek specialist advice and refer to our Workstation Recommendations.
That being said, if one of the new features is going to drastically improve your current workflow, you might not want to wait and will jump right in, just take heed of the points above.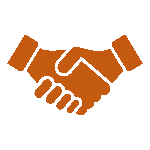 Subscription entitlements – previous versions & support
Not an issue to be solved, more of a need to know and I will caveat the following as it depends on your product, deployment, subscription type and a myriad of other things – so customers should ensure they check their entitlements specifically. Speaking generally, newly purchased subscriptions entitle customers to the latest version (the point of this article) and up to three versions back. Of course, as a new version is released, these previous versions shift up a release. With the 2020 versions released this year, basic entitlement is back to 2017. If customers are standardised on an older version, it may be time to consider upgrading to one of the later versions. 
A quick note, but still an important one, Autodesk will only support the current and three previous versions, so if you choose not to upgrade, be it technical or licence related, you may not receive the best experience.
This subject is fraught with individual circumstance and pre-existing entitlements, so be sure to check your entitlements (Autodesk.com/terms) but if possible, customers should move to one of the supported versions or contact us directly for more advice.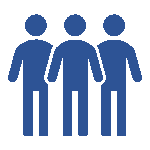 Multi-user licences
Specific to customers with multi-user licences, the licence file and LTTOOLS will need to be updated to access new versions and during a version release cycle, it is advised to only update your licence file once all products contained within are launched. It would just be an administrative burden to update the licence file every week or so while different products are launched.
Mac Versions
The release schedule for Mac versions of Autodesk software is different to that of Windows. If customers hear about a new version releasing, note that Mac users may have to wait some time before it hits their operating system.
If you require tailored advice, please contact us.