Craven Fawcett | How a 180-year-old company, manufacturing products you are likely to see every single day.
Challenges
Large and heavy machinery not easily transported
Enabling customers to explore the machines is difficult with brochures and only partly achieved with 3D models given their broad adoption across the competitive landscape
It is difficult to make a first impression that leaves a memorable impact
Solutions
Virtual reality provides the immersive experience while locating Craven Fawcett firmly in an innovation zone; perceived as such in the cutting-edge approach to addressing customer concerns by showing them where and how they have been addressed
Craven Fawcett has risen above the level playing field
Benefits
An almost irresistible invitation to customers to engage
Significant logistics advantage; no hauling large machinery across the country, saving on both resources and costs
High impact and memorable product demonstration
Higher quality conversations achieved earlier at the planning stage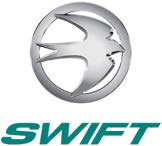 Swift is the UK's largest manufacturer of touring caravans, motorhomes and holiday homes.
Learn more


ASTHEIMER is a world-class design studio that works with forward-thinking clients in a collaborative way to develop the products of the future.
Learn more