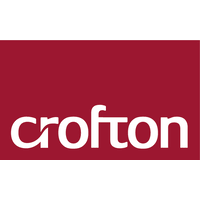 Meet Crofton Consulting

Crofton Consulting is an award-winning independent firm of consulting engineers providing consultancy services across Civil Engineering, Structural Engineering and MEP Engineering (mechanical, electrical, and public health).

The firm is a national group member of the Technical Apprenticeship Consortium, an employer-led group of consulting engineering firms employing circa 1,500 apprentices a year throughout the UK. Crofton Consulting defines its mission as having a positive impact on the communities it touches through its work, and on the people it employs.

All the company's engineers are fluent in both AutoCAD 2D and Revit modelling techniques. They are supported by an in-house digital development team that constantly works to improve the quality of output, and automate production; freeing up valuable cognitive time to allow engineers to think of the most effective solutions for clients.

This case study tells the story of how Crofton Consulting adapted the leading e-Learning solution, Pinnacle Series, to support its preparations for ISO 19650 certification; innovative thinking in action, in partnership with Symetri.
Learn more