HGP Architects embeds quality assurance, CPD, & just-in-time skills development with Pinnacle Series
Challenges
Maximum support for all the people, all the time
Since 2003, HGP Architects has been Investors in People (IIP) accredited. It was also one of the first architectural practices in the UK to be Quality Assured to BS EN ISO 9001:2015, the global standard for quality management systems.
Quality outcomes and people are intertwined. The better that people are supported, guided, informed and personally developed, the more confident and capable they become. This is an observation about both skills and processes; not just what they do, but how they do it consistently across a team, to established standards.
Even the most accomplished architect or designer can occasionally need to brush up his or her skills in areas of technology they may not have used in some time. Meanwhile, new staff members coming into an organisation are always looking for reassurance. In either situation, the means of obtaining precisely the knowledge or skill required, at precisely the time it's needed, can sometimes be elusive.
Russell Caple, an Associate Director at HGP Architects who has a focus on the technical aspects of how the company works, explains why the practice decided it needed a central system that could enable e-learning within the company:
Architects are different
"We wanted a solution that could completely stand-alone, without the need for additional systems to store departmental documents, such as HR documentation, alongside the e-learning modules. We wanted to put an end to folder madness; with things occasionally saved on the server with descriptions created subjectively by users.
Not everybody's brain works the same when trying to work out what a folder might be called that somebody else might have opened, possibly changed, and then saved back on the central system. One person's 'obvious' can often be another person's 'obscure'.
We evaluated a number of e-learning solutions but none seemed to answer all our needs. We outlined our problem to Symetri. They introduced us to the idea of Pinnacle Series. It had the ingredient that none of the others had; it was an architect-based solution. It was designed for the world we work in. We could also make it our own; unique to HGP".
HGP also wanted a system that could perform a document management function across a broad catalogue of company procedures and other essential information.
Solutions
Adaptable, flexible, customisable – Pinnacle Series takes every user where they need to go
Pinnacle Series, for HGP, has rapidly become what Russell refers to as a "one-stop place"; not just for e-learning but for all documentation critical to how the company works. It offers a reliable library of up-to-date software tutorials, alongside HGP's own documentation. HGP also uses Pinnacle as a basis for staff reviews; gaining a clear view of who has been using the software for what purpose, together with the progress that Pinnacle helps them make.
Four-stage adoption
Symetri guided the HGP team through a four-stage adoption process, covering both the integral features of the software and how the company could embrace it as a personalised tool for their own needs from an organisational perspective.
The stages were:
Software installation: Undertaken remotely by an Symetri engineer, this stage involved basic set-up of logins and permissions.
Administrator training: An in-house session where Symetri guided the lead team and power users in the capabilities of Pinnacle Series, with an emphasis on how to use the administrative back end.
Introduction to content creation and management: Guidance on how to build a custom content platform-within-a-platform.
Launch presentation: Symetri helped Russell and his team to put together an internal launch package and presentation to ensure smooth user adoption and to gain buy-in.
It was during the second and third stages that the HGP team realised how extensive the platform could be: "We are quality assured with BSI," says Russell. "This involves six-monthly and annual audits. We build professionalism and high standards into our business at every level. Our full catalogue of QA documents is now on our version of Pinnacle. They can be searched for in whatever way a user finds most intuitive; by drawing issue sheet, by name alone, or by inspector report. Pinnacle Series helps the whole team to continuously understand what those standards apply to, what their requirements are, and how to stick to them."
Pinnacle Series comes with training paths and learning modules on the most-used software in the construction sector, including the complete Autodesk portfolio, Microsoft, and Photoshop. It provides workflows, tips and tricks, videos, learning paths, and courses created by construction sector professionals. HGP can edit any of these to bring them in line with the company's approach as well as with its look, style, and feel.
Power to the people
HGP holds the Investors in People accreditation. In furtherance of its commitment to nurture and develop talent at every level, Russell says that Pinnacle has provided an invaluable conduit for CPD:

"Pinnacle aids communication between everybody who works here. It's 'mission central' for people helping people. It also accelerates processes that once took up a lot of time. People can dip in and out whenever the need arises. They make faster progress. They're motivated by the self-help aspect; that feeling of independence and solving issues under their own initiative, with a little help from Pinnacle. If they are ever stuck with using the software, the live chat and email support it offers provide fairly immediate help.
At any moment in time throughout a working day, you'll always find a number of team members logged in and either using Pinnacle to refresh their memories, complete a CPD module, gain some quick on-the-job insights, or check out any aspect of company documentation or processes."
Benefits
The outcomes: This is what 'good' looks like
Exploring new potential
"Symetri has been our go-to for all software solutions, advice and licenses for fifteen years and we always know that whatever they suggest for our business will add value," says Russell. "With our adoption of Pinnacle, they took us step by step through the whole process. They were determined to make sure that we understood its full potential and that we had the confidence to make best use of its deep functionality.
I'd suggest that any company needs this sort of insight in the early stages, otherwise they might never appreciate how far they can go with Pinnacle, and how much they can turn it into a valuable knowledge centre across the business. Now that's it's in place at HGP, Symetri continues to keep us aware of new developments from Eagle Point, the creators of Pinnacle."
Symetri have invited Russell and his team to Eagle Point seminars to help consolidate HGP's capability's with Pinnacle and give them a view of developments planned for the future.
Russell summarised HGP's response to Pinnacle:
Better than best practice
"From the customisation point of view, Pinnacle shows everybody in the company what 'good' looks like. The bulk of day-to-day procedures applicable to every project we handle, is now instantly accessible. Templates, drawing sheets, schedules, sections are all there ready for people to just drop in the details. So, Pinnacle is now the backbone of ensuring quality, maintaining high standards, supporting every team member, and removing tedium and human error from any aspect of what we do. We believed it was best practice before, now it's even better than that."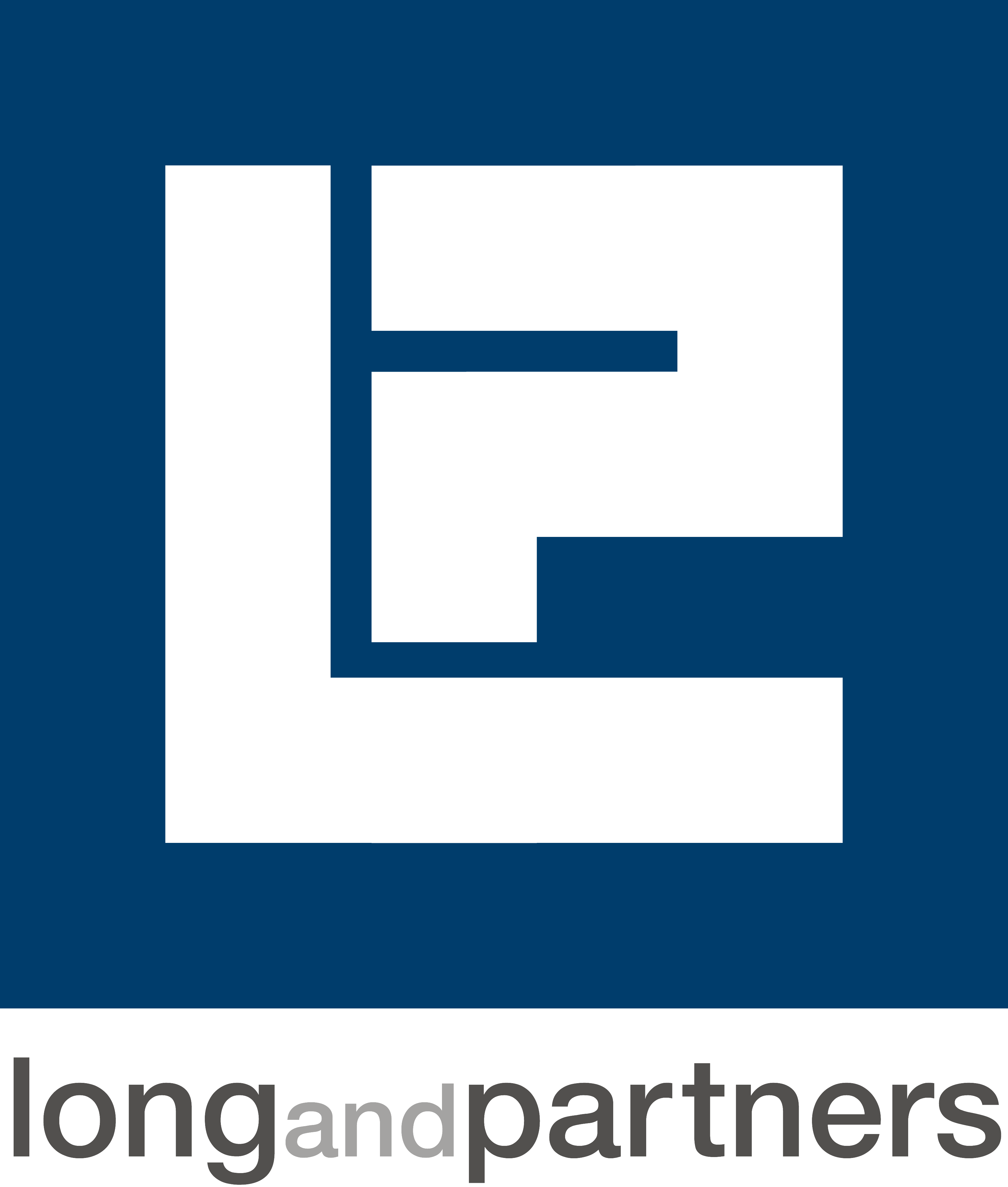 Long and Partners Building Services Consultants (L&P) are a professional design management and consultancy practice based in the City of London. They specialise in mechanical, electrical and public health design, all aspects of vertical transportation, IT design and commissioning and project management services.
The organisation has a strategic vision (entitled '2020 Vision') which includes bringing Building Information Modelling (BIM) into the heart of everything they do across their range of services, and within each of the companies in the group; Long and Partners itself, COMCO (commissioning consultancy), Renewable Environmental Services (low carbon design), and Integrated Premises Technology (technology design and consultancy).
Learn more


Bailey Partnership wanted to gain the benefits of sharing architectural models, in addition to documents and data. They knew they could work more tightly if teams could share in real-time, contribute to models, and avoid the tedium previously associated with sending 2D drawings between offices, with all the time loss that such a process entailed.
Learn more