Symetri Guides Concertus Design and Property Consultants on a Successful BIM Accreditation Journey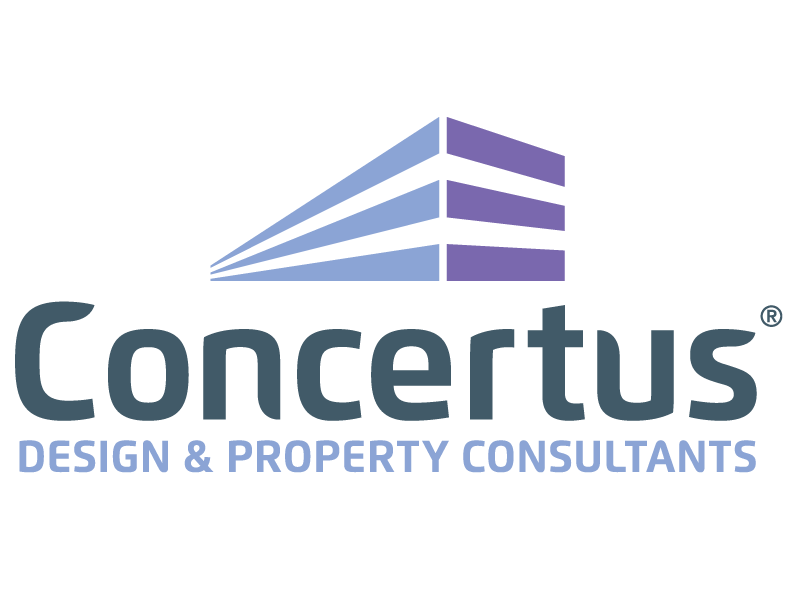 Formed in 2013, Concertus Design and Property Consultants is a multi-disciplinary practice with many award-winning buildings and built environment solutions to its name.
Symetri accelerated our internal processes. We were impressed with how they went above and beyond the essentials for meeting the BIM accreditation standards. They made sure that every single part of the company process was re-evaluated and streamlined to support collaborative working from top to bottom.
Matthew Smith, Senior Designer Architectural/BIM Manager
Symetri services provided:
Consultancy: BIM Level 2 Gap Analysis
BIM Fundamentals workshop
Accreditation from Lloyd's Register
IT installation and support
Meet Concertus Design and Property Consultants
Formed in 2013, Concertus Design and Property Consultants is a multi-disciplinary practice with many award-winning buildings and built environment solutions to its name. Concertus is involved in over 700 active projects at any one time. The company employs 117 people at its Ipswich office and won the Best Employer's "Best Large Company" award in 2018.

The diverse activities and services range from preparing business cases and master planning, through estate and land management, to managing the design and construction of buildings such as schools, community centres and blue-light services buildings.

Concertus delivers a broad scope of work across commercial, industrial, health, emergency, community, education, agricultural, infrastructure, leisure and retail sectors. The company is split into teams specialising in Quantity Surveying, Estates, Project and Programme Management. The design studios cover Architectural, Landscape, Building Services, and Building Surveying. Additional design specialists cover Interiors, Structural, Energy, and BREEAM (Building Research Establishment Environmental Assessment). Concertus is also establishing a strong reputation for developing new and innovative approaches to design and construction, such as Building Information Modelling (BIM) and off-site manufacturing.
The challenge: Aligning the company's Exceptional Service Charter to rapidly evolving construction sector standards and newly emerging client expectations
Objective View and an Incisive Overview of the BIM Journey
Several years before the Building Information Modelling (BIM) Level 2 mandate came into force, Concertus was already operating in accordance with many of the practices and workflows that were ultimately disseminated as core aspects of BIM.

Matthew Smith, Senior Designer Architectural/BIM Manager at Concertus joined the company two years before the mandate, with a large part of his remit being to coordinate BIM adoption within the practice. This adoption was both a logical and an essential development for the company, given its extensive involvement in public sector and local government projects. Matthew explains that, although the company felt itself to be at the forefront of BIM adoption, the senior management team knew there might still be pockets of activity or processes that needed reassessing and integrating in overall BIM workflows:
"Our client focus depends on an internal commitment to quality. Our Exceptional Service Charter spells out in detail the steps we take to deliver end-to-end value through this commitment. We're already ISO 9001 certified. BIM helps to bind this all together and is almost a mirror image of how we work and the promises we make.

In moving towards BIM Level 2 accreditation, we wanted to be sure, firstly, that we had interpreted and deployed BIM practices correctly. Secondly, that we could profess justified confidence and offer robust consultancy to our clients in the area of BIM. We needed a second opinion that we were on the right tracks.

To be robust and trustworthy, it was essential that the second opinion, and any actionable changes arising from it, came from a widely acknowledged consultancy company within the construction sector. That's why we invited Symetri; to give us an objective view and an incisive overview of where we were on the BIM journey and where we needed to go."
The solution: Putting people first creates the perfect BIM culture
A Trusted Partner
Symetri had been supporting the IT side of operations at Concertus since the company's inception in 2013. A solid foundation of trust existed within the relationship between the two companies, as Jonathan Burl, IT Manager at Concertus, explains:
We've depended on Symetri for a long time to support us in specifying, installing and supporting the right IT infrastructure.

Symetri bring the best of both worlds; a completely accomplished and certified team of IT experts, combined with intimate knowledge of how the business and practice of architecture and design, and the construction sector in general, works.

The IT infrastructure provided delivers that firm foundation needed for our design BIM authoring and analysis systems, ensuring all our teams can deliver efficiently across a collaborative platform.
The Guidelines for Every BIM Project
"I think a lot of companies say they are BIM-ready but when you get into the details, it may not be the case. Our processes needed a detailed audit" says Matthew.
In order to move as swiftly as possible towards accreditation, Symetri consultants initially helped Concertus design two core aspects of BIM documentation; the guidelines that define the detailed steps and deliverables of a BIM specified project. These are the Employer's Information Requirements (EIR) and the BIM Execution Plan (BEP).
Concertus already had these documents in place but they needed refinement both to meet the high standards set in the independent accreditation process and to underscore the quality promise Concertus makes to its clients. Fundamental within both documents are definitions as to how the practice of collaboration will work on a project. They are as much about people and their roles and responsibilities as they are about systems and data requirements.
The creation of a definitive EIR delivers clarity for clients, as well as for Concertus, when setting out on a project; it sets out the rails along which true collaboration should run in order to stay on track. Likewise, the BEP template now provides clarity on what will be delivered and how. This minimises project risk by reducing, to virtually zero, any scope for misinterpretation.

With these two documents in place, Symetri then conducted a BIM Level 2 Gap Analysis, providing a report on conformities required for accreditation and any non-conformities that needed to be resolved. Concertus had created a BIM Coordination team to transact the necessary changes.

Jonathan expresses satisfaction with the holistic approach that Excitech introduced during the readiness preparations for accreditation:
"We were all impressed with how thorough Symetri's approach was. They embraced everything and virtually everybody in their audit process on the basis that BIM is fundamentally about people. Therefore, they spoke to design specialists and Architects but also to Business Managers and Human Resources. They looked at all our existing systems not just those that might be the obvious candidates for being touched by BIM. The process was refreshing and invigorating."
Results: Trust, confidence, and recognition
Four Benefits of Accreditation
Concertus has now been officially accredited BIM Level 2 by Lloyd's Register.
"This is an independent verification that Concertus delivers BIM projects as they should be delivered" says Matthew. "It brings four principle benefits to the company: it shows that our processes are robust and trustworthy, it generates confidence amongst clients and potential clients, it adds further depth to our competitive advantage and it demonstrates internally that Concertus is a company that doesn't stand still and wants to carry on making progress wherever the opportunity arises."
No Substitute for Collaboration
BIM accreditation reinforces the capabilities of the Concertus team in engaging in deep value-driven dialogue with clients to build the clearest understanding of their goals; not just what they want from a project but how they envisage outcomes for the community and for people.
"It's not just building a structure but creating a legacy" says Matthew. "There is no substitute for collaboration; with clients and other stakeholders, between internal teams and specialisms and with the many third parties involved in a project. 

There's no better way for collaboration to manifest itself than in a multi-layered fashion. This means people interacting more and being able to use systems and software that make that interaction possible; digital construction practices that reflect, direct and sustain project deliverables and quality.

It all has to be in a way that people can understand, bearing in mind that many of those people are not design software-savvy and need to be able to see what's happening rather than being expected to make sense of spreadsheets and datasheets, whilst marrying them up against 2D drawings to try to get the full picture. BIM accreditation shows that Concertus knows how to make that picture come to life."
Contact us
Alternatively call: 0345 370 1444