Document management tools to support compliancy with ISO 19650
This webinar is intended for anyone with an interest in exploring the use of document management tools to help your business remain compliant with the new ISO 19650 standard
As you may know, the series of UK BIM standards and specifications which were previously known as the 1192 series, were recently elevated to an international level now known as ISO 19650.
Our most recent webinar answered the common questions asked about ISO 19650, identified the changes in terms and definitions used, but the question of how to remain compliant still remains. This webinar is intended for those wanting to explore the use of document management tools available to help your business remain compliant with the new ISO 19650 standard.
It will walk you through an example project step by step highlighting the key changes in the terms and definitions used and how our document management system will streamline this process and make it pain free and easy.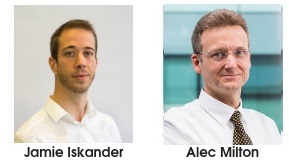 Hosted by our Head of Document Management and Head of DMS Customer Success, the webinar will:
Cover the updates to the standards, including naming conventions, business workflows and revision management
Demonstrate how document management tools can help simplify the delivery of projects to ISO 19650
Explain how these tools can return a significant increase in efficiency and quality
Watch our short webinar recording by completing the form below: