On-Demand | Autodesk Simulation - Tips and Tricks
This tips and tricks on-demand webinar goes through top tips and workflows that have helped many designers and engineers using Autodesk Simulation solutions. 

Webinar Agenda:
Focus on the best parts of Inventor Stress analysis, including Parametric Design Optimisation.
Using Frame Analysis to analyse Structural frameworks with guidance on best practices.
Top tips and workflows around Autodesk Inventor Nastran software finite element analysis (FEA) tool embedded in Autodesk Inventor.
Presenter: Wasim Younis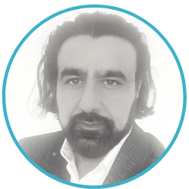 An Autodesk simulation solutions manager with more than 30 years of experience in the manufacturing field. Wasim has been involved with Autodesk simulation software since it was first introduced and is well-known worldwide throughout the Autodesk simulation community. He has also authored the Up and Running with Autodesk Inventor Professional and Inventor Nastran books. He also runs a dedicated forum for Autodesk simulation users on LinkedIn – Up and Running with Autodesk Simulation
FIND OUT MORE INFORMATION ABOUT SIMULATION
Read our blogs and case studies, or watch our short videos and on-demand webinars.