On-Demand | Vault Eagle Integration with AutoCAD Electrical
This on-demand tutorial looks at Symetri's software Vault Eagle and the benefits this can provide when working with AutoCAD Electrical.
Tutorial Agenda:
Common AutoCAD-Electrical Setup

Local Setup

Network Setup

Vault Setup

Benefits for Vault Eagle

Vault Eagle Setup
Presenter: Simon Griffin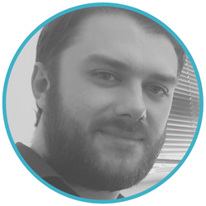 A manufacturing consultant for Symetri, specialising in helping companies improve productivity with electrical design. With over 10 years' experience in the manufacturing industry, Simon has implemented a variety of digital solutions in many manufacturing disciplines. He has extensive knowledge in AutoCAD/AutoCAD Electrical, Inventor Professional and Vault.