Webinar | AEC Collaboration: Civil 3D and BIM Collaborate Pro
Smarter collaboration for civil infrastructure teams.
In this webinar, Autodesk's Technical Specialists will guide you through design collaboration workflows with Civil 3D and BIM Collaborate Pro.

For those who want full access to powerful, flexible, and connected design creation solutions, Autodesk are now offering Autodesk BIM Collaborate Pro. This is the evolution of BIM 360 Design now on a unified platform, the Autodesk Construction Cloud. BIM Collaborate Pro enables anytime from anywhere co-authoring with leading Autodesk design tools.
Webinar Agenda:
Introduction to BIM Collaborate Pro
The BIM Collaborate Pro interface
Project administration
Civil 3D project migration
Civil 3D cloud collaboration
Markups and issues
Project level data, predictive insights, and analytics
Event Details:
Date: Wednesday, 20th October 2021
Time: 3 pm - 4 pm (UK)
Presenters: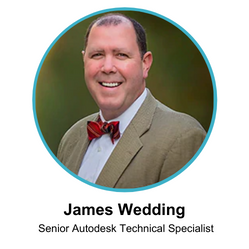 James Wedding, P.E., Sr. Autodesk Technical Specialist
An engineer at heart with a pragmatic approach to daily problem solving, James has spent the last working with engineers, architects, planners, and designers to make the transition to BIM workflows while always keeping an eye on the bottom line. James has presented multiple times at Autodesk University and authored the original Mastering Civil 3D books.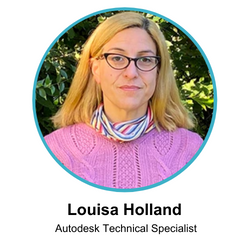 Louisa Holland, EIT, LEED AP, Autodesk Technical Specialist
Louisa "Lou" Holland has a BS is Civil engineering from the University of Wisconsin and has been with Autodesk Since 2013. Lou is a contributing author to the Mastering Civil 3D books and a highly-rated Autodesk University speaker. She is passionate about helping users get the most out of their Autodesk products and incorporating BIM 360 Design to simplify collaboration.