BIM 360 Coordinate
Formerly known as BIM 360 Glue, BIM 360 Coordinate is a connected cloud platform that improves VDC & BIM collaboration throughout preconstruction. Through automated clash detection, simplified trade coordination, and streamlined 3D model viewing, BIM 360 Coordinate allows teams to save time and avoid costly mistakes onsite.

Autodesk BIM 360 Coordinate / BIM 360 Glue is one component of a broad range of products Symetri can offer at each stage of the construction process.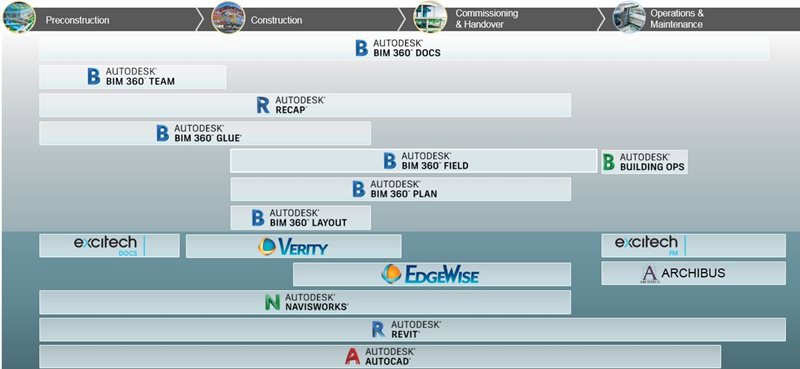 BIM 360 Coordinate (BIM 360 Glue) is a cloud-based BIM coordination service that provides virtually anytime, anywhere access to connected project information. Use BIM 360 Coordinate (BIM 360 Glue) for construction visualisation to help you perform multi-disciplinary collaboration and coordination review cycles faster, making construction layout tasks more efficient.
Building Information Modelling (BIM) is a process that involves creating and using an intelligent 3D model to inform and communicate project decisions.
BIM 360 Coordinate Features
One-click access
Collaborate across distributed teams. Access precise model views and shared markups directly from a link.
Cloud-based BIM Coordination
Empower the whole team to identify and resolve conflicts faster, both before and during construction.
Collaborative project views
Review even the most complex project models from virtually anywhere. Annotate and send notifications to keep the team up to date.
Navisworks Integration
Directly load coordinated BIM 360 Coordinate models into Navisworks for 4D animated timelines, model-based quantification, and other advanced analysis.
Immersive mobile experience
Intuitively explore multidisciplinary BIM projects in the field, online or offline.
Note:The below Revit new features videos were created by Excitech prior to becoming Symetri in January 2021, following its acquisition by Addnode Group. All Excitech products, services and solutions mentioned in this recording are available through Symetri.
BIM 360 Glue Model Coordination
Contact us using the form below to explore the functionalities of BIM 360 Coordinate.