BIM 360 Docs
BIM 360 Docs is a cloud-based document management solution that provides teams with the ability to publish, manage, review and approve project information on a common data platform with unlimited storage. With anytime, anywhere access to the latest information, teams can reduce errors, make informed decisions, and improve project outcomes.

BIM 360 Docs lets you securely publish and distribute construction drawings, documents, and models in a single, cloud-based repositor.
Autodesk BIM 360 Docs is one component of a broad range of products Symetri can offer at each stage of the construction process.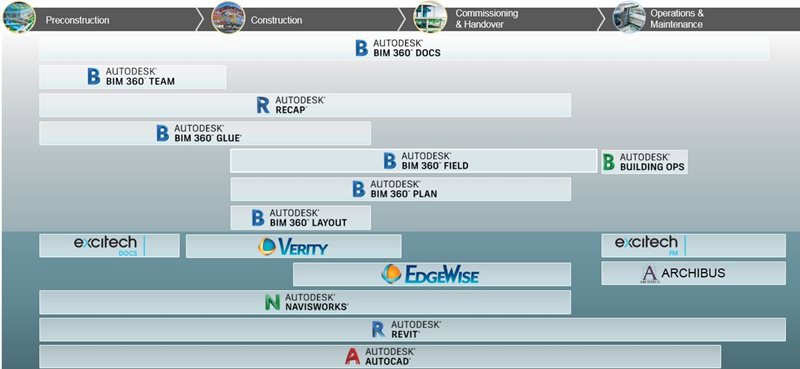 Many problems on job sites - cost over-runs, delays and re-work - occur because project teams do not have access to the most current set of documents. Built specifically for the AEC industry and designed to connect contractors and construction project teams, BIM 360 Docs delivers a complete, connected solution to manage all 2D plans, 3D models and other project documents.
Building Information Modelling (BIM) is a process that involves creating and using an intelligent 3D model to inform and communicate project decisions.
Connect your entire team
Reduce risk and eliminate errors by ensuring that the entire team is building from the correct versions of documents, plans and models. Access it all from a browser, tablet and phone.
Control access
Control the release of information to the field at project, role and document level to ensure a single source of truth across document contributors, curators and consumers.
Built for construction
Document management built for construction means native viewing of 2D & 3D files, automated & standardized curation of content, and logical workflows.
Collaborative viewing and markups
Create and manage 2D and 3D markups, including support for design review and communication workflows.
Coordinate work in progress
Extract drawing sets from up-to-date, coordinated models, automatically extract title block data, and maintain set linking and data references.
Access to all files, anywhere
Whether you work in 2D or 3D, store documents on your network or in the cloud, and access them from the office, trailer or site, we have you covered. One system, all project documents.
Contact us by filling in the form below to explore the functionalities of BIM 360 Docs.