Symetri helps a digital content specialist to master the intricacies of standardised BIM processes
Challenges
Identify and address areas for skills refresh
Align with industry expectations
Cooperate and collaborate with BIM bureaux
Enhance quality assurance around services and solutions offered
Improve competitive advantage.
Solutions
Exhaustive 'discovery' session, through the Symetri 30-minute virtual BIM Surgery
One-to-one, personalised exploration of needs and opportunities guided by a leading BIM expert
Pinpoint areas for business improvement
Further skills and processes coaching in two half-day sessions
Insights, practical guidance and actionable documentation/procedures, meeting exactly the needs identified for Diane Butterworth Ltd.
Benefits
A plan tailored to the identified needs of Diane Butterworth Ltd, mapping out the pathway for continuous skills improvement
"Complete confidence for us and for our clients from here on in", says Diane
A structured and targeted skills development strategy on par with any that may apply in even the biggest of organisations
The ability to add greater value for clients by ensuring ever-higher quality outcomes.
Clearly-defined business processes.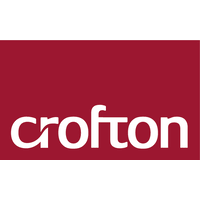 Meet Crofton Consulting

Crofton Consulting is an award-winning independent firm of consulting engineers providing consultancy services across Civil Engineering, Structural Engineering and MEP Engineering (mechanical, electrical, and public health).

This case study tells the story of how Crofton Consulting adapted the leading e-Learning solution, Pinnacle Series, to support its preparations for ISO 19650 certification; innovative thinking in action, in partnership with Symetri.
Learn more