Penny Hydraulics: Leading the Way with Goods Lifts Design

Penny Hydraulics has been manufacturing bespoke lifting solutions for over 37 years; designing, manufacturing, installing and servicing a wide range of goods lift solutions in the UK including custom design and custom built lifting equipment.
Penny Hydraulics are committed to ensure they are at the forefront of UK design and manufacture and always looking for ways in which they can improve their processes when it comes to design and technology. The partnership with Symetri is based around smarter working processes in goods lift design. After a record year in sales for their award winning goods lifts, Penny Hydraulics had an increasing demand for bespoke goods lifts, in particular, their mezzanine floor goods lift range. They needed to be able to speed up the design process, making this simpler and quicker for the Goods Lifts team to avoid bottle necks at this stage in the sales and order process to get more lift out of the door quicker than ever before.
"Now there are detailed drawings for all items so we have increased the manufacturing capability by 40%. Turnover has increased by 60%, resulting in a net profit increase of 140%."
ILogic allows reuse of design
iLogic as a rules based productivity tool for engineers enables the goods lifts team to reuse design and allows automation of repetitive tasks in Inventor. The fast and simple interface allows them to create smart components, design tools and configurations. The team put together a "wish list" which details 5 versions of the MezzLift goods lift which then have a number of sub-versions based on a list of options. This has enabled the team to quickly create mezzanine lift drawings by picking from the various options and categories.
Since using the new process, initial enquiry drawings have been reduced from 20 minutes (for drawing and specification sheet) down to 2-3 minutes for configuration and 2 minutes to configure. This exports both the drawing and the specification sheet. The manufacturing drawing is down to 5 -10 minutes of adjustments once the parameters are imported (from previous 2 hours).
Challenges
The process of creating manufacturing drawings was very time consuming
A lot of manual checking of workflows was required
Solutions
Design Automation with iLogic – rules based design 
Consultancy from Symetri professionals
Benefits
Reuse of design allows automation of repetitive tasks in Inventor
Enquiry drawings have been reduced from 20 minutes to 2-3 minutes
Manufacturing drawings is down from 2 hours to 5-10 minutes
Increased manufacturing capability by 40%
Turnover increased by 60%


By designing an entire hybrid system for buses – covering everything between the fuel tank and the wheels with optimal performance of every component, Vantage Power has created a system that results in higher fuel economy, lower emissions and greater reliability than alternative systems.
Learn more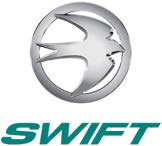 Swift is the UK's largest manufacturer of touring caravans, motorhomes and holiday homes.
Learn more