On-Demand | Design Automation With Dynamo

In this on-demand session, our Technical Consultant Lawrence Hooker focuses on design automation and the many advantages and efficiencies you can gain from using Autodesk Dynamo. Lawrence shares the top 10 generic scripts that will help all users of Autodesk Revit, whether you are working in the Architecture, Structural or Building Services industry.
Webinar Overview:
During this webinar, we will cover:
Creating sheets from Microsoft Excel
Setting up levels and grids
Renumbering
Renaming
Extracting coordinates 
Revit to Inventor/Fabrication & Manufacture
Creating legends from view filters
Create parameters
Audit and health check Revit projects
Array along a path
Presenter: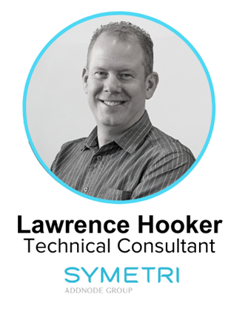 Lawrence has over 30+ years of experience in the design and construction industry with a focus in the engineering and manufacturing sectors. He has successfully delivered many implementation projects for a number of clients across the UK including Arup, Halcrow, Mott MacDonald, Shell UK and Skanska, to name only a few.