Welcome to the Sovelia family Andersen Mek. Verksted AS!
We're thrilled that Andersen Mek. Verksted AS has decided to work even closer with Symetri!

Based on AMV's needs to find a solution that can support in more accurate and efficient sharing of design data, revision handling, auto-generating secondary files and as a base for their products' lifecycle management, company chose Sovelia that will be connected to Autodesk Inventor and Vault which AMV are using already.
AMV was also looking for a solution that can grow with their business and support with additional product lifecycle management needs in the future, for example ensure even better customer care with enhanced after sales & service processes.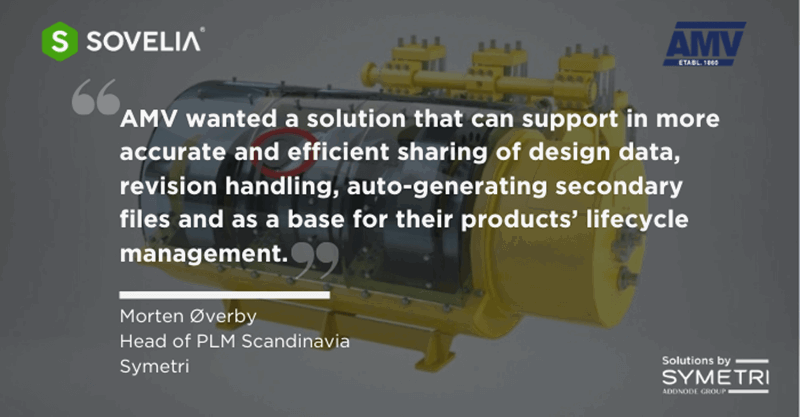 Join our SOVELIA group in LinkedIn for more discussions and up to date information!