Following on from the announcement at last years' Autodesk University, the first release of Forma – the new industry cloud solution for the Architecture, Engineering and Construction industry has officially been released today. Everyone with an AEC Collection will be able to access this new solution as part of their subscription.
Building on the incredible AI and cloud based technology first developed in Spacemaker, Forma represents a massive leap forward in Autodesks' offering. The first release of Forma will focus on early stage design. It will allow Architects, Planners and Urban Designers to quickly develop and evaluate design proposals and perform a wide array of analyses on those proposals.
It will allow designers to shift from working on one design at a time, to working on many iterations simultaneously. Forma will allow these designs to move fluidly into Revit, going from initial planning to detail design with minimal disruption in between the cloud and the desktop and without the need to exchange files.
How does this relate to other Autodesk products?
At the moment, Autodesks products sit in one of two camps; the core portfolio (Revit, Civil 3D, AutoCAD, Tandem) and the Autodesk Construction Cloud (Build, BIM Collaborate, Takeoff). These two camps are joined together through Autodesk Docs and the connectivity of BIM Collaborate Pro.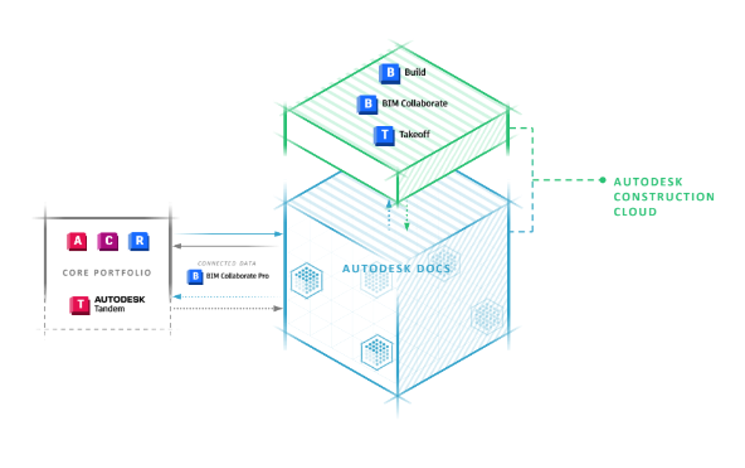 Forma: 1st Release
The 1st iteration of Forma will allow the seamless flow of information from Formas' cloud based design environment to desktop tools. This will be available of May the 8th.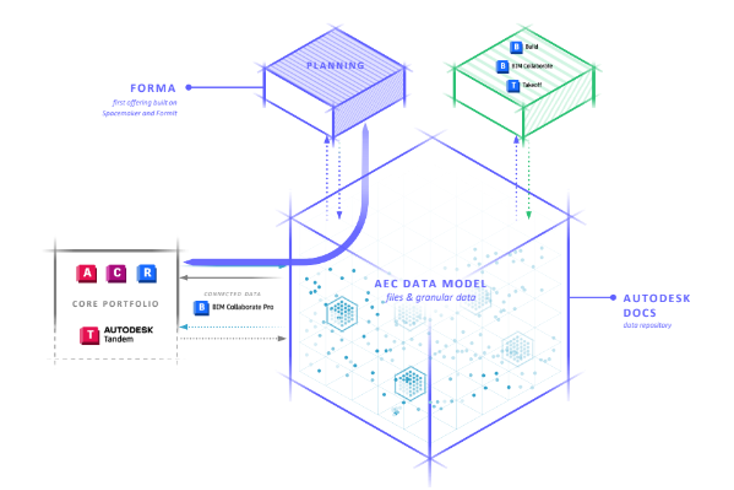 Forma Moving Foward
Moving forward, additional cloud based solutions for detailed design and operations will be added to Forma, allowing full lifecycle design in the cloud.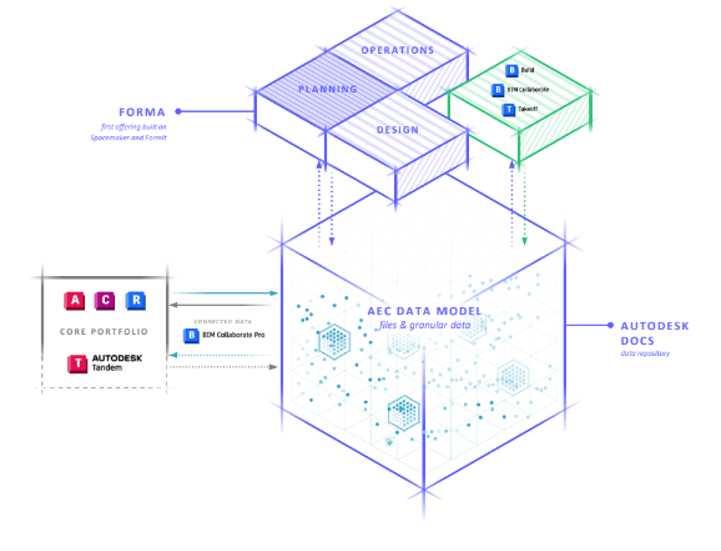 This is an exciting time for the community of Designers and Makers served by Autodesk worldwide.