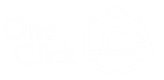 One Click LCA
Calculate your environmental impacts in minutes.

Building LCA
Get reliable whole building life-cycle assessments, instantly with One Click LCA. Solution helps you to perform Life Cycle Assessment, Life Cycle Costing, design low-carbon and more circular projects, and achieve green building certifications.
With add-on compliance tools such as BREEAM, LEED, HQE, C+E-, or 40+ certifications, the LCA results you have will be tailored to the certification you wish to achieve, including life cycle stages, impact indicators, benchmarking, and more.

Product LCA and EPD DATABASE
One Click LCA's Product LCA and EPD solution provides manufactures with easy solution to produce 3rd party verified EPDs based on international standards.
Choose from global generic data or manufacturer specific, third-party verified EPDs. New EPDS are constantly being added and the platform enables you to request EPDs directly from manufacturers. All data undergoes One Click LCA's verification and qualification process that guarantees consistency and robust assessments.
Whole building life-cycle assessment
Automate your buildings' or infrastructure projects' whole life-cycle assessment.
Sustainable and circular designs
Compare design options. Optimise carbon, cost, circularity throughout the design process.
Certifications and transparency
Complies with EN/ISO standards and 40+ certifications, incl. LEED, BREEAM, and many National Schemes globally.
Product life-cycle assessment
Calculate and optimize your products' life-cycle impacts.
Environmental product declarations (EPDs)
Produce, verify, publish EPDs much faster, at a lower cost. 
Showcase your sustainability
Benchmark your products' sustainability with competitors' in a building context.
Benchmark projects and portfolio
Set targets and benchmark the projects in your portfolio.
Report GHG emissions
Report your corporate GHG emissions across the whole value chain.
Integrations to 15+ solutions
Including Revit, IES, BIM and more.
Download Free 14-Day Trial
Want to learn how we can help you address the lifecycle impact of your buildings and building materials?
Download our free trial by calling us on 0345 370 1444 or completing the form below.