SEMINAR
Building Safety Summit: Building Together For A Safer Future

After the success of our event in London last year on the topic of building and fire safety, we're pleased to announce that we will be hosting another event in October this year in Manchester.

Date
Tuesday 10th October 2023
Event Details:
From 1st October, all new high risk building projects will be required to go through a process of proceeding through different gateways at various stages of a project, in accordance with the Building Safety Act. In addition, all existing high risk buildings will need to be registered with the government by this date.
Join us in Manchester for a productive day of hearing insights from industry experts on the latest advancements to the Building Safety Act & BS 8644 standards, best practices on remaining compliant, why and how to adopt these necessary workflows for more than just high risk building projects, and more!
You'll also get the opportunity to network with industry peers and ask our experts any questions you may have.
WHO SHOULD ATTEND:
Architects
Engineers
Contractors
Building Owners
Building Services
Health & Safety Execs

David Jones
Senior Account Manager, Symetri
OPENING ADDRESS - DAME JUDITH HACKITT
Building Safety Act: Are we where we need to be?

Author of the 2018 "Building a Safer Future" report and Adviser to UK and Australian Governments on Building Safety.
Health & Safety
Best Practices for a Safer Future
UPDATES TO THE STANDARDS
BS 8644 - Digital Management of Fire Safety Information 
GETTING THROUGH THE GATEWAYS
Gateway 1 (Planning Application Stage)
Gateway 2 (Before Construction Takes Place)
Gateway 3 (When Construction is Complete)
STEPS TO SUCCESS
Adopting smarter building processes for high risk buildings and beyond
Q&A
Opportunity to ask our experts any questions you may have.

David Jones
Senior Account Manager, Symetri
DAME JUDITH HACKITT
Author of the 2018 "Building a Safer Future" Report and Adviser to UK and Australian Governments on Building Safety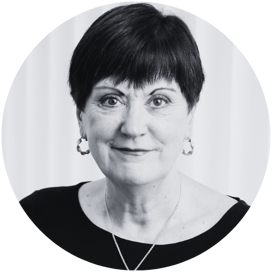 Dame Judith Hackitt joined HS2 in April 2019 and was the Chair of the Independent Review of Building Regulations and Fire Safety and Chair of manufacturing trade body Make UK (formerly EEF). Dame Judith's current positions include being a Chair at Enginuity, a directorship at Ingeniators and an advisor on Building Standard for the UK and Australian (Victoria) Governments. She previously held non-executive positions at Made Smarter Commission, Imperial College Court, City & Guilds Group, and High Value Manufacturing Catapult. An engineer by profession, Dame Judith holds a degree in chemical engineering from Imperial College, London.
DEBI WAITE
Head of Operations (Investigation and Intelligence Unit) in the Building Safety Regulator (BSR) within the Health & Safety Executive (HSE)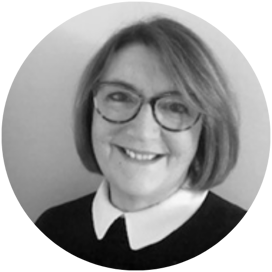 Debi Waite joined the BSR on 1st January 2023 and currently holds the position of Head of Operations (Investigation and Intelligence Unit). She is a registered Environmental Health Officer with 23 years of experience working in local authorities as an EHO, where she managed various regulatory services in LAs, including all the EH functions (Food, H&S, Housing, Pollution etc.), Community Safety, Taxi and Alcohol Licensing, Environmental Crime, Trading Standards and Building Control.
Debi is best known for her work in housing and enforcement, as well as for her efforts in promoting and developing successful intelligence-led investigatory and enforcement services. She is not new to the civil service; in 2019, she was invited to join DLUHC's Private Sector Housing and Leasehold division to contribute her expertise and knowledge in regulating the Private Rented Sector (PRS) and bridging the knowledge gap between real-life experiences and policy in the realm of housing enforcement legislation. She spent three years in DLUHC as a senior policy lead, covering a range of PRS policy areas. While she enjoyed working in policy, her primary passion lies in operational delivery and regulatory enforcement, and her new role at the HSE provides her with an opportunity to reconnect with her regulatory operational roots.
VARUN SONI
Partner at calfordseaden, Technical Contributor FSB 1/1/1 (BS 8644) and Member of the Building Regulations Advisory Committee (BRAC) Golden Thread Working Group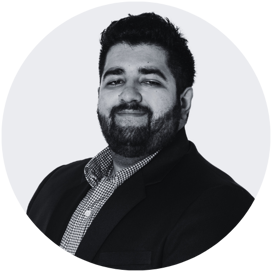 Varun is Partner and heads up the BIM and Digital team at calfordseaden. He boasts over 10 years' experience in the industry and has been at calfordseaden since 2017.
Throughout Varun's academic and professional career, he has built a solid grounding in architecture, design, construction, and the implementation and use of BIM for design and construction projects. Varun is proactive in advocating Better Information Management across the industry. He contributes to sector-leading networks such as nima, BIM4HAs (BIM for Housing Associations), BIM4Housing, BRAC, Golden Thread Working Group and BS 8644-1 Authoring Team.
Varun strongly advocates new digitalised methods of working, to enable more digitalised areas of our industry, including an integration of AR and AI into BIM, more standardised delivery of information, and also an opportunity to bring greater value engineering to construction and asset lifecycle management through the use of better information management.
MARK TURNER
BIM Manager, AEW Architects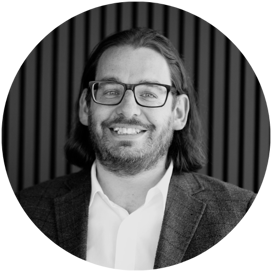 Mark Turner leads the BIM Team at AEW Architects - a Manchester-based, AJ100 practice. Mark is a BIM Professional and Architectural Technologist with over 20 years of industry experience.
Together with his team, he provides Information Management consultancy services direct to clients, contractors, and external consultants nationwide. He also oversees the continuous training and support of AEW's team, along with coordination and technical support for projects.
Mark promotes the use of better information management to advance the design process, production of information exchanges and all other industry workflows across all AEW's projects - including a growing portfolio of retrofit and refurbishment projects.
STEVE RUDGE
Head of Technical and Delivery, Symetri
Having previously worked for Morgan Sindall, Steve has been in a multi-disciplined design and build environment for 24 years. He has a vast knowledge of the problems that can be encountered on projects of all sizes and provides suitable solutions. Steve's primary expertise lies in the design, construction and management workflow of information and technology requirements to ensure a project meets the full requirements and data is reused through the delivery. Steve acts as the Project BIM manager and information manager for our clients and helps them de-risk and deliver the project to meet the full defined requirements.
Events

Join our free online event to hear about the key takeaways from Autodesk University (AU) and more the 28th, 29th & 30th November. Uncover the latest trends and innovations in the industry. Don't miss out – reserve your spot!
Learn more
Events

The 5th running of the AREA Workshop Event, a highly anticipated gathering of industry experts, on December 6th and 7th at Proto in Gateshead, UK.
Learn more