Sovelia PLM release 22.0
We are proud to announce the Sovelia PLM 22.0 release is now available. The major new functionality is  3D viewer features with close integration to Sovelia PLM browserclient and Sovelia CAD Add-in.

The 3D functionality in Sovelia PLM includes fast and easy workflows that are developed to help you visualise and view your product data in a 3D format, directly inside Sovelia PLM.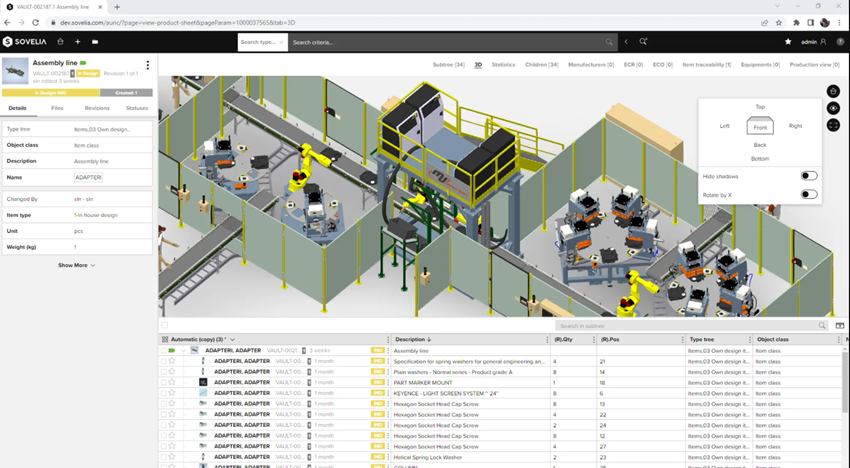 Core 3D Functionality
Lightweight model file format; works also with big assemblies

Mobile friendly

Intuitive controls for rotate, zoom, pan, hide, isolate and projected views
Two-way selection interaction
Locate item property information by clicking on the 3D image. Select the item in the 3D window and the corresponding Item information is found and displayed in the same HTML environment
Find the part in the model by selecting the Item in the Bills of Material and the corresponding parts(s) are selected/isolated in 3D window. You can then cycle through the position of all the parts of a similar type.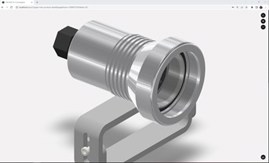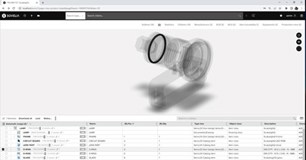 Streamlined 3D export for Inventor
From Sovelia Inventor CAD-Addin 22.2 users can publish 3D content to Sovelia PLM 3D viewer
Parts or assemblies are only converted once, no matter how many times they are used in the model or how many models they are used in
Change notification for future publishing. Only parts/ or assemblies that really have changed are needed to be published. This reduces the conversion time and makes the model available sooner to view. Control given is to the designer to decide what to publish.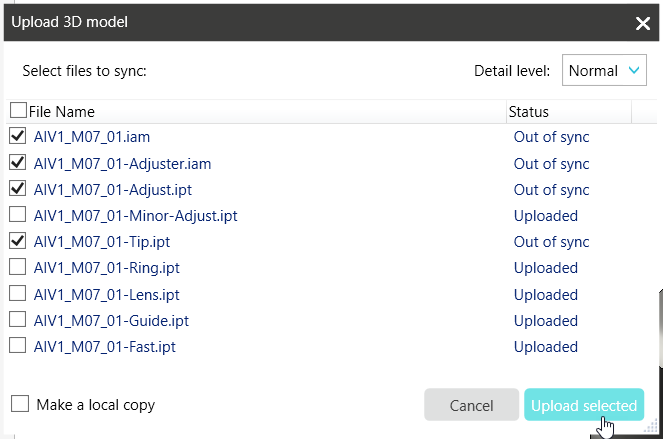 Inventor material visualisations support
Administrators can override the default Inventors material library information with server-side material configurations
For more information about the specific features and how-to documentation, please get in touch with us.
Sovelia PLM 3D Viewer Tools


3D Viewer Workflow with Inventor CAD add-in